Institute Blog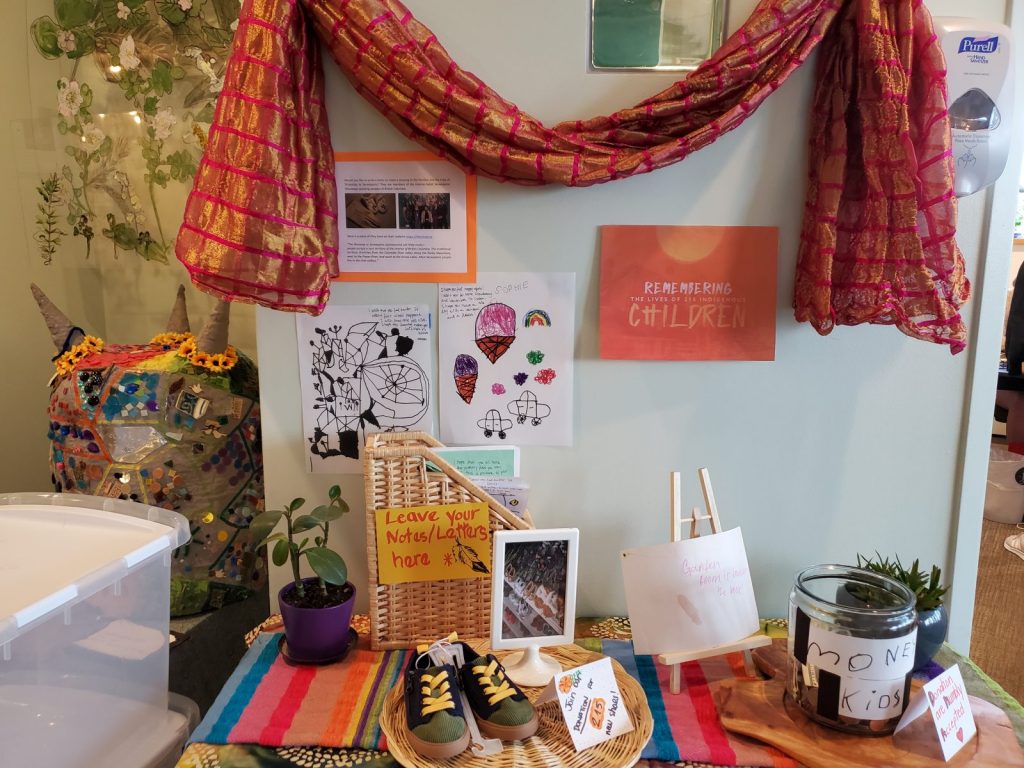 We Are in Mourning
Preface:
This blog is a reflection of the conversation educators in River Room at Hilltop had with their 3-5 year olds when news broke that the remains of 215 Indigenous children were found. 
Acknowledgements:
I want to start by honoring and thanking Queen Anne's Program Supervisor, Theresa (she/her), an Indigenous womxn from the Crow Nation, whom in a conversation last week, trusted me and Django to take to River Room the news of the 215 indigenous children bodies found in unmarked graves in Kamloops Indian Residential School, Canada.
Reflection:
To me it was only natural to share this news with our River kids. We have developed such a high trust model over the course of the year between them and us. They trust my ideas, we trust theirs. We have talked about what has happened in the world from as far east as Asia to what has happened in our own backyard. So, the decision to talk about the 215 children didn't come as a surprise. As a social justice organization, who believe children are capable and competent of understanding topics such as this, we knew they were capable of handling such news. And fortunately, or unfortunately, depending on how you look at it, our conversation about the 215 children found buried in unmarked graves, was part of an ongoing conversation that we've had in our classroom this year about racial justice, Indigenous elders and Indigenous children in current times, breaking stereotypes and seeing them in their contemporary lives, the many different Indigenous nations that exists, my culture as an Indigenous and Brazilian womxn, Mother Earth and our environment, sacredness, mourning, activism, and healing.
Because we have crafted a classroom culture that honors their expertise, their knowledge, and their capabilities, and actively intertwine that in their play, books, activities, provocations, and more, when it was time to say a big statement like "215 children were found buried in unmarked graves in a boarding school" river children felt the weight of the news and understood the injustice, the sadness this caused, and loss of dignity this community must have felt.  And while the mourned the loss of 215 children, they also had so much wisdom to offer. They themselves connected this news with all the other work we've been doing and the wheels of activism started to turn. 
Making Connections Through Books:
How did we make this developmentally appropriate? To give more details… I started by saying that I had something really important that I wanted to share with them, and I needed their help. The invitation itself already set up the tone. I could see that they elongated their back, standing proud and respectful and with curious eyes.
I read the book "When We Were Alone" by David Robertson and Julie Flett (available at Estelita's a Black and Brown owned social justice bookstore in Greater Seattle), where it shows a window into what has been stolen from Indigenous children, the destruction of kinship and the erasure due to colonialism. We also talked about how Indigenous children are still not view as sacred as they deserve to be.
From there, the children were already fired up, so when we shared that this book was based on real stories, and they asked us for an example, I promptly shared about the 215 children found buried in unmarked graves in a boarding school in Canada. We talked about how scary that was for these children, and how "unfair and lonely" (all their words) their lives were.
I questioned "do you think we can do something to heal these 215 children and their families?" some children said no, some said yes. We had a discussion and the kids that have said yes, shared their ideas. Not too long after, all children chimed in with more ideas, knowing they could help with healing. It seems to me that what the children want help with is to mourn those 215 children
And their ideas for that to happen ranged from writing letters to the families/tribe/clan of these children; make a grave "mark a grave", plant something in their name; send donations of money; have a piggy bank at school so children can donate from their own piggy bank; having an altar for everyone to visit, including outside Hilltop community.
We are currently working on our letters and drawings, and we have a big money jar for our donations (coming from children). The other donations will be set up by Theresa and the Leadership Team, are asking families to donate new/gently used shoes. The goal of these 215 shoes is for them to be donated to an indigenous organization. We are also coordinating with the leadership team to create a place for the altar and for marking their graves with flowers and food (planting).
The Follow-up:
Following the idea and lead of our children, we have set up a memorial in both our Fremont and Queen Anne locations to remember the 215 children. Each of our classrooms have or will discuss the same topic in their own way and in developmentally appropriate ways for those in their room. 
We have also talked about this on our most recent Napcast episode (titled "215 Children") to help adults process this news further. 
Last but not least, we have begun to collect 215 children shoes for them to be donated to an Indigenous Organization. If you are a Hilltop family, a friend, or a community member who have new or gently used children's shoes, we ask you to consider donating them to our drive. Before sending them off, we will bless them. If you are interested in donating time, energy, resources, shoes, or money, please reach out to Mike at institute@hilltopcc.org. This drive will conclude on August 30th, 2021.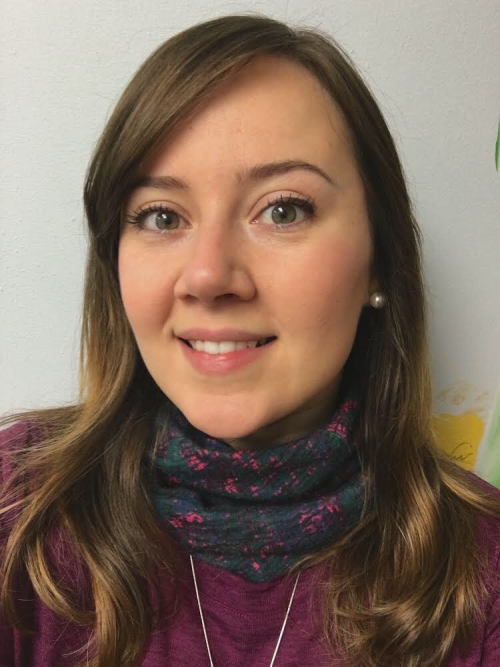 Paty is an educator with 3-to-5 year olds at Hilltop Children's Center where she has worked since 2017. 
Learning in relationship is one of the core values Hilltop aims to bring to life. Through support and organizational integrity, Hilltop is able to support educators and develop structures that enhance reflection and uphold program values.  Interested in exploring such models?  Join us for either a Study Day or a multi-day visit to Hilltop to see child-centered and reflective practice in action.  Talk directly with program leaders and educators from Hilltop classrooms, witness real-life examples of successful long-term project work with young children and closely study and discuss effective structures for values-based Administrative Practices.  For more info, email Mike at institute@hilltopcc.org or visit our website at https://hilltopcc.com/institute/study-days/