Educator Discussion Series
What is it?
Each year, we are pleased to offer a series of workshops facilitated by guest speakers that explore a variety of subjects. The range of topics is geared toward early childhood educators, but would also be of interest to parents and families of young children, and to elementary age educators. The format for discussions is interactive, with facilitators and participants engaged in dialogue around the selected topic.  Our workshops times are as follows:
Full-Day: 8:30 am – 3:30 pm (STARS & Clock Hours Available)
Half-Day: 9:00 am – 1:30 pm (STARS & Clock Hours Available)
Evening:  6:30 pm – 8:30 pm (STARS Hours Available)
Educator Discussion Series Full-Day Events
Current Season
A fair and inclusive system that makes the advantages of education available to all is one of the most powerful levers to make society more equitable.  But hopes that this would automatically bring about a fairer society have been only partly realized.  That's why for this year's Educator Discussion Series (EDS), Hilltop Educator Institute has dedicated it's series to helping educators, administrators, districts and policy makers increase their knowledge of multiculturalism, reduce sigma and discrimination and work towards "Education for Equity" to improve results for all.  For more information on this year's speakers and events, please see below.
Educator Discussion Series Half-Day Events
Indigenizing Education: A Discussion of Early Learning in Native America
Saturday, March 16, 2019
9:00 AM – 1:30 PM
This half day workshop will be facilitated by Miriam Zmiewski-Angelova, former City of Seattle Department of Education and Early Learning (DEEL) Coach and current Program Manager for Daybreak Star Cultural Indian Center Preschool.
This workshop will unpack and discuss what it means to Indigenize educational spaces and materials to better reflect Indigenous people in an authentic way.  Participants will learn ways to incorporate Indigenous traditions of teaching and learning and be introduced to a variety of approaches and strategies aimed at supporting the social and emotional well-being of all children through an Indigenous cultural lens.
Click here for more information and registration! or visit www.hilltopcc.com/indigenizing 
This workshop is free for all of City of Seattle Department of Education and Early Learning (DEEL) staff and DEEL's early learning partners in the Seattle Preschool Program (SPP), the SPP Pathway Program, and the Step Ahead Program.
Presenter:
Miriam Zmiewski-Angelova
Educator Discussion Series Evening Events
Practicing Inclusion, Doing Justice: Dis/ability as an Equity Issue in Early Childhood Settings
Wednesday, November 7, 2018
6:30-8:30 PM
In this interactive session, participants will explore challenges and rewards of viewing dis/ability as an equity issue in early childhood settings through an expansive view of inclusion. The presenter will draw on experiences as an inclusive classroom teacher, teacher educator, and early childhood special education researcher to provide both a framework and practical strategies for welcoming and serving all children, including children with dis/abilities. Participants will have opportunities for discussion and questions.
Click here for more information and registration or visit www.hilltopcc.com/doingjustice
This workshop is free for all of City of Seattle Department of Education and Early Learning (DEEL) staff and DEEL's early learning partners in the Seattle Preschool Program (SPP), the SPP Pathway Program, and the Step Ahead Program.
Presenter – Dr. Maggie Beneke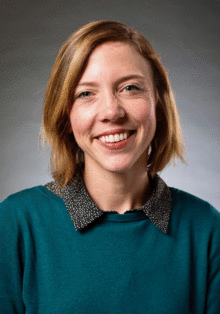 Trauma Informed Care for Young Children
Wednesday, December 5, 2018
6:30-8:30 PM
In this interactive session, participants will be introduced to Trauma Informed Care, how trauma effects development and behavior, and how to intervene when interacting with traumatized children.  Participants will learn about different types of trauma, how trauma affects the developing brain, protective factors to trauma, and what they can do to provide sensitive compassionate care to children who have experienced trauma.
Click here for more information and registration or visit www.hilltopcc.com/trauma
This workshop is free for all of City of Seattle Department of Education and Early Learning (DEEL) staff and DEEL's early learning partners in the Seattle Preschool Program (SPP), the SPP Pathway Program, and the Step Ahead Program.
Presenter – Jen Kamel
No Place for Men? Attracting More Males to Early Childhood Education
Tuesday, February 26, 2019
6:30 PM – 8:30 PM
This evening workshop at Seattle City Hall will tackle ways programs, educators, and support staff can attract more male figures to Early Childhood Education.  This session will offer you an opportunity to discuss ways we can all advocate for policy, structure our programs, coach and mentor, and strive to promote gender balance in education.
This session will be facilitated by the following:
Dwane Chappelle – Director of the City of Seattle Department of Education and Early Learning (DEEL)
Johnny Otto – Executive Director of Small Faces Preschool
Khavin Debbs – Curriculum Coach at Tiny Trees Preschool
Nick Terrones – Educator at Hilltop Children's Center
This workshop will look at ways to encourage men into early childhood teaching. It will also explore how male educators may impact on children, families, colleagues and the early childhood sector.  By focusing on the 3 p's – policy, programs and practice – participants at this session will help lift the status of teaching and increase the diversity of the teaching workforce, including the proportion of men.
Click here for more information and registration! or visit www.hilltopcc.com/ecemen
This workshop is free for all of City of Seattle Department of Education and Early Learning (DEEL) staff and DEEL's early learning partners in the Seattle Preschool Program (SPP), the SPP Pathway Program, and the Step Ahead Program.
Scholarships
Excellence and high quality trainings are comprehensive methods for improving the quality of educators and providers in and around the Pacific Northwest.  As a result of our commitment to inspire such excellence, we invest in bringing world-renowned speakers to the Pacific Northwest who often demand higher than average speaker fees.  Hilltop acknowledges that cost for our workshops may be a barrier to entry for some.  In an effort to make our Educator Discussion Series more accessible to all, we have partnered with various organizations to make our high-quality professional development trainings more affordable.  Please see below for a list of available scholarships:

Washington State Department of Early Learning (DEL) offers reimbursement for state-approved training costs for professionals currently employed in DEL licensed or certified facilities on a first-come, first-serve basis.  (DEL) will reimburse you for up to $250 each year for STARS classes in MERIT.  Visit https://goo.gl/m9Y62E or click here
The City of Seattle, Department of Education and Early Learning (DEEL) provides free registrations for all of City of Seattle DEEL staff and DEEL's early learning partners in the Seattle Preschool Program (SPP), the SPP Pathway Program, and the Step Ahead Program.

Hilltop has set aside a limited amount of funds, available on a first-come, first-served basis.  If you believe you qualify for a scholarship, please email Mike at institute@hilltopcc.org
If you would like to contribute to our scholarship fund with financial contributions, venue spaces, or in-kind donations please reach out to  Mike at institute@hilltopcc.org or via phone at 206-283-3100 ext 3.
Sponsors
Interested in Sponsoring our work?  Reach out to Mike at institute@hilltopcc.org to express interest!
We are pleased to announce KidsQuest Children's Museum as a sponsor for the 2018-19 Educator Discussion Series and a committed partner to advancing diversity, social justice, and partnership within and outside the city of Seattle!

Thank you to the Department of Education and Early Learning (DEEL) who has provided free registrations for all of City of Seattle DEEL staff and DEEL's early learning partners in the Seattle Preschool Program (SPP), the SPP Pathway Program, and the Step Ahead Program for each event this year!


Many thanks to the Bertschi School whose generous support and dedication to educational equity made this series possible!

A heartfelt thank you to The Bush School for hosting the workshop "Can We Talk About Socioeconomics and Class?" and their commitment to culturally relevant education: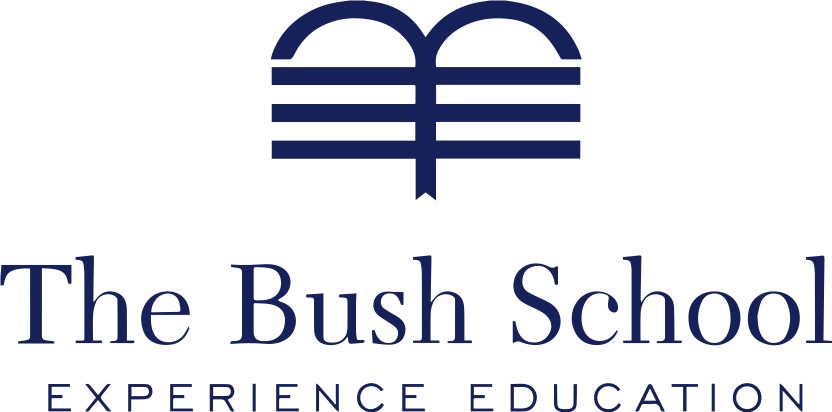 We would like to express our deep gratitude to Amara and for their invaluable contribution to the
"Trauma Informed Care for Young Children" workshop on December 5th, 2018.

*date, time, and session details are subject to change
All events held at Hilltop Children's Center are wheelchair accessible, and has all-gender restrooms available. All of our events will be facilitated in English. If you would like information about resources for translation or interpretation services, or if there is anything else we can do to support your access to this event, please contact institute@hilltopcc.org.
Past Educator Discussion Series Seasons
2017-2018 Educator Discussion Series
Using Children's Literature to Provoke Conversation on Challenging Topics – September 27, 2017
This session will explore how to use children's literature and read-alouds as a way to provoke and facilitate conversations on potentially challenging topics with young children. The presenters will share examples which focus on race, abilities/disabilities and religion. The presenters will draw on their experiences as classroom educators and researchers to provide both a framework and practical strategies for how to choose appropriate literature, and how to engage in the actual conversations that are developmentally appropriate. Participants will have opportunities for discussion and questions.
Presenters – Debbie LeeKeenan, Caryn Park and Maggie Beneke
The Voices of Children: A Documentary Screening and Dialogue on Children's Rights – December 8, 2017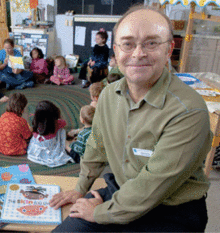 If we listen to children's ideas and closely observe their actions, what can we learn of their views about their world? An international team of educators and filmmakers journeyed to sites in five countries, sparking conversations about "rights" and then stepped back and invited the children to speak for themselves. Join John Nimmo, one of the creators of the short film, <i>The Voices of Children</i>, for a screening, insights into the process and vision, and a dialogue about "listening" to children across cultures
Presenter – John Nimmo
Unpacking White Privilege in Schools and Classrooms – January 20, 2018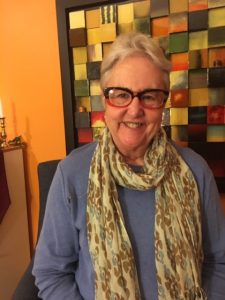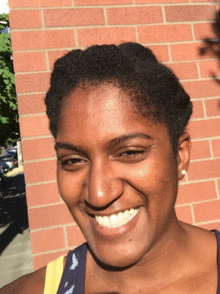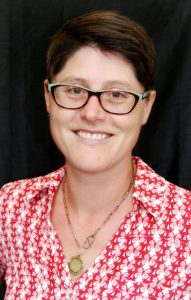 When trying to practice multicultural inclusion, too often the focus is on "the other", that is, families or children of color, leaving white perspectives, culture and identity normalized and unexplored. Through story telling, discussion and experiential exercises we will shift the focus to examine how white cultural norms and privileges can create barriers to equity.
By bringing into focus the ways white privilege operates on a personal and institutional level in schools, participants will be able to identify ways white allies and people of color can work together to reform systems and engage in culturally responsive practices with young children.
Following the morning discussion facilitated by Ilsa, we will spend the afternoon in conversation about how the considerations above play out in an early childhood context. Fran Davidson and Nnenna Odim will share stories and provoke discussions of the particular opportunities for addressing white privilege in classrooms and schools serving young children.
Presenter – Ilsa Govan (Cultures Connecting), Fran Davidson, Nnenna Odim and Eula
Who Am I? Understanding Children's Identity Formation – February 8, 2018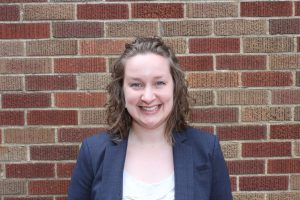 It's no secret that young children learn a lot in the first five years of life, but how do children learn about themselves, their preferences, and their own personality? This discussion will focus on how children begin to form an identity. We will discuss the latest research and consider how environmental cues influence children's identities, including the impact of race and racism on children's understanding of themselves and the social world. We will also explore how adults can best support children as they figure out who they are.
Presenters – Sarah Lytle
"Making Learning Visible" Documentation and Pedagogical Narration – February 24, 2018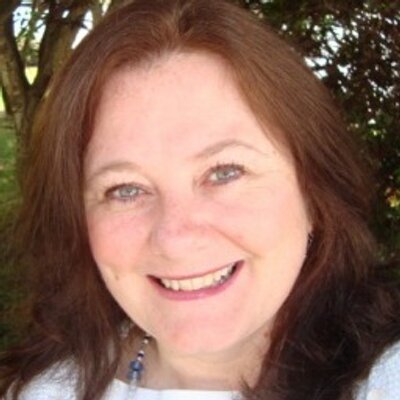 Educators engaged in child-centered, reflective practice use Documentation as a tool for studying children's experiences, planning curriculum, and bringing forward children's voices. You are invited to join a conversation about the use of Pedagogical Narration and Documentation in Reggio-inspired schools, facilitated by Canadian scholar and educator Laurie Kocher. This session will help participants explore ways that documentation can foster responsive, ethical, and social justice–focused approaches to early childhood education and care. Pedagogical Narration affords opportunities for social justice by bringing a focus to power structures, ethical considerations, and social issues that emerge in our work. Studying and telling stories of children's work, through documentation and pedagogical narration, illuminates the thinking and learning taking place in schools for young children.
Presenter – Laurie Kocher
Talk to Children Like People: Seeking Equity Though Language-Rich Resources – April 7, 2018
A great deal of evidence points to the critical importance of exposure to rich language during the first five years of life, and much has been made of the "word gap" between low income and more affluent homes to explain disparities in academic performance.
But if rich language is the decisive element in brain development and future success, shouldn't our classrooms focus on providing rich language as well? A language rich classroom would not be limited to teaching colors, letters and shapes. It would be instead a classroom in which adults share their experiences, ideas, and feelings with children throughout the day.
Why focus on Kindergarten readiness, when we could be seeking language equity for lifelong success?
Presenter – Michael Gramling
Cultivating the Genius of Black Children – May 8, 2018
As our schools become more diverse, cultural responsiveness is an increasingly important skill for teacher efficacy and children's success.  Substantial research indicates that Black children have distinct, unique learning styles and preferences.  When we create classroom environments that meet the learning needs of Black children, we create opportunities for them to excel through effective pedagogy, strategies and best practices.  This is a great opportunity to increase your cultural intelligence, break down the disconnect between learning preferences and learning environments that must be bridged before the achievement gap can be closed, and develop closer relationships with Black parents and families.
Presenter – Dr. Debra Sullivan
2016-2017 Educator Discussion Series
Educating Citizens: Play-Based Learning – September 28, 2016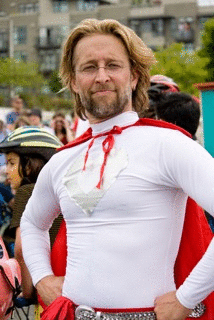 Join "Teacher Tom" Hobson for a conversation about bringing the habits and principles of democracy and play into early years classrooms. We will begin by discussing the purpose of education in a democracy and how and why we have managed to veer so far from the original intent of education in America. We will then explore how a play-based curriculum works, using lots of examples, and consider how it can be a model for both education and democracy in action. Participants will uncover the benefits of introducing play-based principles and what it looks like when children are really learning through their play.
Presenter – Tom Hobson
Play, Culture, and the Role of the Teacher – November 19, 2016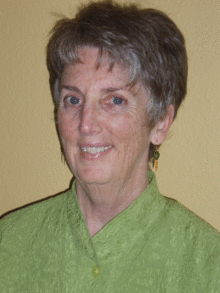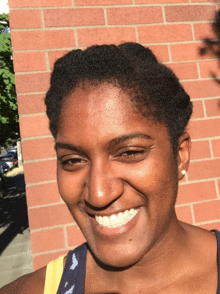 We are in an era of increased emphasis on school readiness and decreased opportunities for a child's unstructured exploration. What is the role of the teacher in early childhood programs to support children's learning through play experiences? Join Margie Carter and Nnenna Odim for a provocative evening to consider opportunities to provide for and respond to children's complex play.
We will explore the assumptions, dispositions, and experiences that influence our understandings and offerings of meaningful opportunities for children's play. And you will leave with practice in describing the nuances of children's learning as they play, as well as gain a repertoire of adult prompts to guide deeper curiosity and intentional teaching.
Presenter – Margie Carter and Nnenna Odim
Leading Anti-bias Early Childhood Programs During Changing and Challenging Times – December 2nd, 2016 (Full-Day)
This full-day workshop invites program leaders and educators interested in growing anti-bias programs to join in conversation with our field's leading thinkers on the topic. This interactive session will provide a framework for intentional and strategic leadership and examine what is involved in whole program transformation, in classrooms with children, and working with staff and with families. Time will be provided for action planning and applying the ideas to your own setting, so groups and teams from an organization or school are encouraged to attend together. This session will draw from the presenters' recent book with co-author Louise Derman-Sparks, Leading Anti-bias Programs: A Guide for Change, and will examine some of the new challenges for leaders in social justice work with young children.
Presenter – John Nimmo and Debbie LeeKeenan
Play and the Developing Brain: How Play-based Early Learning Prepares Children for Elementary School – January 26, 2017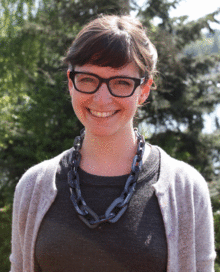 Children love to play, and they need play to support healthy learning and development. In this session, we will focus on the importance and power of play in a child's development and how children use play to build skills and understanding of the world around them. Based on current research from the University of Washington and other institutions, we will talk about the ways children play, and how those change throughout childhood. We will also talk about how children learn through play, discussing research that highlights how both free play and guided play build fundamental language and literacy, math and reasoning, and social-emotional skills that are crucial for success in the elementary years and beyond.
Presenter – Amelia Bachleda
Reflecting on Teaching and Learning in Communities of Practice – February 21, 2017 (Full-Day)
Teaching young children is challenging work requiring ongoing inquiry, intention, enthusiasm, critical thinking, and decision-making. This session will offer an opportunity to engage in a community of practice with colleagues to understand and practice these key elements of reflective early childhood teaching.  Participants will gain self-awareness and a stronger image of children as they share their own stories and experiences, and leave with renewed excitement and delight for the wonderfully complex work of teaching and learning with young children.
Presenters – Wendy Cividanes and Debbie Lebo
Reading and Writing the World: Cultivating a Literacy of Place – March 08, 2017
We are sorry to announce this event has been cancelled. Please email institute@hilltopcc.org with any questions.
Stories are elemental and essential for us humans. Stories tell us who we are, and where we are, and why we are. Stories of place locate us in the larger-than-human world, allowing us to know the land, the sky, the water, and to contextualize ourselves there, alongside the other creatures bound into them.
To tell stories of place with children and families, we need a place literacy, the ability to read the beyond-human world. We need to be literate in the varying shapes of leaf and blossom, in the seasonal moods of the grasses and wild weeds, in the distinct caresses of drizzle and downpour. During our evening, well consider how we develop a literacy of place, and how we invite children and families to do the same.
Presenter – Ann Pelo
Enterprise Talk: A Handrail for Authenticity and Integrity – April 18, 2017
This evening is dedicated to becoming the adult leader you wish to be with your children, at home or at any grade of school. You can take away from this short experience guides that are concrete, observable, and restorative at those worst of times. Enterprise Talk is a memorable reminder of the verbal dimensions of power and privilege  an adult's natural dominance over children  in order to be intentional in crafting the growing conditions for our beloved and avoid passing on toxic habits we may have inherited in our own growing up.
Presenter – Tom Drummond
Using Learning Stories for Reflection and Assessment – May 13th, 2017 (Full-Day)
More than just a tool or a format, Learning Stories are part of a philosophy for pedagogy and assessment, with a huge international following. Grounded in socio-cultural theory and formative assessment, the Learning Story approach honors the child, family, teacher and community. Using Learning Stories, educators can write from the heart, in a way that engages children and families, while also integrating required assessment indicators.
At this workshop, participants will gain understanding of the philosophy and key elements of the Learning Story Approach, explore many uses of Learning Stories, and practice analyzing stories that enhance child, family and educator identity. Working in small groups throughout the day, participants will have the opportunity for facilitated conversations to explore the implications of Wendy's workshop for their own setting.
Presenter – Wendy Lee
The Importance of the Active Body Brain Connection – June 1st, 2017
More is going on when children move their bodies than just staying healthy and getting their wiggles out. New information and resources about the importance of active physical play for young children's development is showing up everywhere. There is growing alarm about the impact of the lack of active play, as early childhood educators often prevent and stop children's exuberant play on behalf of safety and learning. Active play, which is an integral part of sensory motor development, actually builds neural pathways necessary for children to focus their eyes and attention, regulate their emotions, and develop the ability to plan and carry out a task. This Evening Discussion will invite you to study principles that will help educators ensure children get the active play experiences they deserve.
Presenter – Deb Curtis
2015-2016 Educator Discussion Series
Learning Stories, Part 2: The Writing – September 29, 2015
The deep value of creating Learning Stories in the classroom, and the heart of becoming a professional educator, is participating in discussions with others about what a story signifies, brainstorming ideas of what adults might provide next, and imagining where such opportunities might lead in the future. Picking up where our Evening Discussion in March left off, this evening session is devoted to those who already understand what Learning Stories are and wish for time to write them in cooperation with other educators. We will be watching video clips, selecting what is important for a story, and deciding how to put a complete Learning Story together.
Presenter – Tom Drummond
It Takes Two (Baby): A Collaboration Between Teacher and Therapist – November 18, 2015
Listen to the story of an occupational therapist and a classroom teacher who have partnered to support children and their families. With a shared commitment to play-based learning, reflective practices, and family engagement, Heather and Michelle will examine the unique perspective they each bring to the educational team. The presentation will detail setting goals for the child and the advantages and challenges that are inherent in the therapist/teacher relationship. Michelle and Heather will present practical strategies to use in the classroom and invite you to consider how this model might look in your learning environment.
Presenter – Heather Schuman and Michelle Sanders
Fact or Fiction?: Mythbusting Misconceptions About Early Learning Research – December 9, 2015
We all know that young children learn incredibly quickly; it turns out that scientists' understanding of early development is growing rapidly as well!  Just like children who test and revise theories about the world, scientists have made new findings that have lead to major changes in what we know about early learning and brain development.  We'll discuss common beliefs about early learning research, like: Are boy and girl brains really different? and Am I confusing my child by speaking more than one language?
Presenter – Jane Hu
Learning to Walk: Individual Growth and Change in ECE – January 21, 2016
It's the start of a new year: a time of reflection and resolutions, of making changes, of trying something different, and of growing in new ways as early childhood professionals. However, individual growth and change are more challenging than we think. We can be more successful by focusing on some key principles:
If You Don't Stand Up, You Can't Walk.
Just Because You Can't Now Doesn't Mean You Can't Later.
Never Grow A Wishbone Where A Backbone Should Be.
If It Were Easy, You Would Have Done It A Long Time Ago.
Don't Believe Everything You Think.
If You Grow, You Will Get Bigger.
If You Change, You Will Be Different.
This will be an interactive discussion so come prepared to make some New Year's Resolutions that will result in growth and change!
Presenter – Dr. Debra Sullivan
Beyond "Inclusion," Creating Liberating Spaces for Transgender Children and Families – February 10, 2016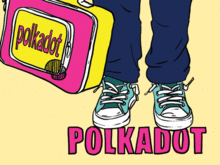 Join us for an Evening Discussion with Social Worker and author, Talcott Broadhead, where we will discover valuable tools to:
support all of the children and families in our classrooms,
develop an awareness of law and policy protections related to gender,
and gain an understanding of what it means to be trans-affirmative.
Our evening will begin with a reading of children's book, Meet Polkadot, after which we will explore gender identity and development as a group.  We will investigate our own gender socialization and discuss strategies for unlearning harmful restrictions that reduce gender to a narrow 'two-option' system. Among the concepts addressed will be: Raising gender-independent children, normalizing all gender identities, and advocating for transgender children and families.
Presenters – Talcott Broadhead
Planning Environments and Materials that meet up with Toddlers' Lively Minds – March 08, 2016
Toddlers come to our programs with avid curiosity, determination, bigheartedness and delight in engaging with people and the world around them. Yet most toddler environments focus on health and safety rather than engagement and aesthetics, or simply look like scaled-down versions of preschool classrooms. We will review the amazing learning capacities of children during this special time of life and consider environments and materials that support and enhance their lively minds and big hearts.
Presenter – Deb Curtis
Is Play an Equity Issue? – A Community Discussion – May 12, 2016
Join us for a discussion reviewing points in Michael Grammling's new book, The Great Disconnect, and hear what local educators working in publicly funded programs are doing to counter the opportunity gap.
With substantial research on the value of play for children's learning and brain development, and increasing understanding of the importance of developmentally appropriate practices and inquiry based learning, why are so many low income children in programs that give them less and less time for play?
Studies show that children in publicly funded programs intended to close the achievement gap are actually widening it.  Meanwhile programs free from funding restrictions have more flexibility to develop innovative, child-centered practices, but are available only to the children and families who can afford them. What's going on here?
Michael Gramling's new book The Great Disconnect explores the discrepancy between what we have learned from research and what we actually do in the classroom. Join us for a conversation about Michael Gramling's book, facilitated by Margie Carter, and help us:
explore the disconnect between theory, policy, and practice;
consider the relationship of this disconnect to issues of equity, the opportunity gap, and social justice in early learning;
and hear from program leaders who are finding ways to reconnect their practice to what they know young children need and deserve
Presenter – Margie Carter