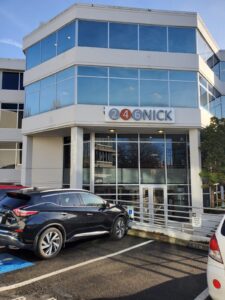 246 Nickerson Building
4 Nickerson St, Suite 100
Seattle, WA 98109
QueenAnne.Supervisor@hilltopcc.org
Hours of Operations: Varies by Program
Monday-Friday
Phone: 206-283-3100 Ext 1
Fax: 206-283-0299
We currently only offer 5-day a week schedules for enrollment!
---
Programs offered at our Queen Anne location (ages 6 weeks-12 years):
Cloud Classroom
Infant (6 weeks by September) – $3,070/month
Full-Day, 8:00 am to 6:00 pm
Garden and Rainbow Classrooms
Toddlers (1 year by September) – $2,845/month
Full-Day, 8:00 am to 6:00 pm
Raindrop and Mountain Classroom
Early Preschool (2 years by September) – $2,650/month
Full-Day, 8:00 am to 6:00 pm
Beach, River and Sunlight Classrooms
Preschool (3 or 4 years by September) – $2,455/month
Full-Day, 8:00 am to 6:00 pm
Ocean Classroom (September to June) – Second Floor of Building
Kindergarten through Fifth Grade Afterschool – $895/month
Half-Day, 2:00 pm to 6:00 pm
School Age Summer Camp – (July to August)
See our summer camp page for more details
---
For tax purposes Hilltop's Tax ID or EIN # is 91-0894463.
---
Directions
Our center is located on the north side of Queen Anne, along the Ship Canal, next to the campus of Seattle Pacific University.
The signage for our building is a bit tricky: it is part of the "246 Nickerson" building complex and is located in the "4 Nickerson" building.
We occupy the ground floor (Suite 100) and second floor (Suite 200), and you can ring the doorbell for entry.
Transportation
If coming by bus, Hilltop is served by the 13, 31 and 32 bus lines.
If biking, Hilltop is easily reached on the Burke-Gilman trail, and bike racks are available next to the "2 Nickerson" building, across the parking lot.
If driving, parking near Hilltop's building is carefully regulated. The spots directly outside our building are short-term parking only, so please find a spot in one of the adjacent lots, or along Nickerson Street.