BE FIRST IN LINE FOR THE 2023 NZ STUDY TOUR. GET ON THE INTEREST LIST! THE 2023 NZ STUDY TOUR IS 1ST COME, 1ST SERVE. ONLY 30 SPOTS ARE AVAILABLE. DEADLINE TO APPLY IS OCTOBER 30TH, 2023. EMAIL US AT INSTITUTE@HILLTOPCC.ORG TO EXPRESS INTEREST!
'Inspire' Professional Learning for Teachers – in partnership with Eliana Elias, Ijumaa Jordan and Hilltop Children's Center and Educator Institute, is pleased to present the Early Childhood Study Tour to Auckland, New Zealand!
2023 NZ Study Tour Date – Late March / Early April 2023.
Early Childhood Education professionals learn a great deal as they visit another context. The New Zealand context offers us many interesting ideas about biculturalism, formative assessments, engaging indoor and outdoor environments, family connections and risk taking. We visit schools, meet teachers, and participate in thought provoking conversations with New Zealand professionals, who inspire us and challenge our assumptions. We also have ample time to learn from one another informally, and through facilitated Communities of Practice. These conversations encourage us to reflect on our own contexts and propel us to think of ways to transform our own communities.
Who Attends?
The small Study Tour group (30 people) represents a cross section of Early Childhood Education professionals: teachers, directors, supervisors, professional development specialists, coaches, and students.
Accommodations
Accommodation will be in Auckland at Vaughan Park Retreat – a beautiful setting at Long Bay on the North Shore of Auckland. The beach nearby provides a serene atmosphere and the pleasant accommodation facilities are very comfortable. Each room has its own hand basin and there are private bathrooms down the hall. The food is homemade and of a high quality. The helpful staff is happy to cater for individual dietary needs.
Visit the Vaughan Park Retreat website
Learning from Aotearoa New Zealand, Exchange Article by Margie Carter
Study Tours Reveal a New World of Ideas, Interview with Eliana Elias
Things to See and Do in NZ
You might consider taking time to see the beautiful country of New Zealand before or after the study tour. We recommend visiting the Bay of Islands, Rotorua, Queenstown, Nelson or Christchurch.
Application Deadlines
Application and Deposit Due – October 30th, 2021
(Click on "How To Apply" for the Application and Waivers)
(Deadline passed? Email Mike at institute@hilltopcc.org to inquire about an extension!)
Accepted Participants Notified – Mid-November
Final Payment Due – Early December
Tour Begins – Early March/April 2023
Congrats! You'e one step closer to joining the New Zealand Study Tour. Deadline passed? Email Mike at institute@hilltopcc.org to inquire about an extension. In order to be considered for the tour, please fill out the following forms:
New Zealand Study Tour 2020 Application
2020 New Zealand Study Tour Publishing Permission Form
2020 New Zealand Study Tour Participant Acknowledgment and Release Form
2020 New Zealand Study Tour Liability Form
2020 New Zealand Study Tour Biography and Contact Information Document
*Please Note*
Please print, fill out and physically mail all paperwork – the application, publishing permission form, waiver release form, and liability form to the following address:
Hilltop Children's Center
c/o Eliana Elias and Ijumaa Jordan
1044 Ordway St.
Albany, CA 94706
USA
OR you can print, fill out, and scan all paperwork – the application, publishing permission form, waiver release form, and liability form to the following email address:
Subject Title: Last Name_First Name_NZ Study Tour 2023_Application
Email Address: anzstudytour@gmail.com
*Please Note*
Paying by check or money order? Please send all payment – $1,000 deposit due end of October and remaining balance due early Decemer – to the following address:
Hilltop Children's Center
Attn: Mike Browne
4 Nickerson St #100
Seattle, WA 98109
USA
OR you can pay via Credit Card. Please Note that there is a 3.5% processing fee for credit cards. If paying by card, please email Mike with the following information:
Subject Title: Last Name_First Name_NZ Study Tour 2023_Deposit
Email Address: institute@hilltopcc.org AND finance.department@hilltopcc.org
Please include the following:
1. Full name printed on the card
2. Your email address
3. Your phone number and the best time to reach you,
4. Your mailing address
For any questions regarding the tour, please contact Eliana Elias and Ijumaa Jordan at ANZSTUDYTOUR@GMAIL.COM
Testimony
By participating in the study tour I was able to begin to understand what it meant to live your values. I came back to my program with new ideas about what is possible for young children and feeling renewed to push forward to co-create a vision for the future alongside my staff. – Alissa Mwenelupembe, Program Director, Evansville, Indiana
Registration Fees:
Prices to be set soon for the 2023 Study Tour. The 2020 NZ Study Tour Price were as follows:
$2,270 USD for shared Twin Room
$2,490 USD for Single Room
Registration costs include:  Seven nights accommodation; Sunday – Sunday. Group pick-up on Sunday and group drop off at a central Auckland location the following Sunday. All meals, transport to venues, centre visits, and presentations are included.
Registration does not include: Airfare, insurance, personal items, phone calls, social costs etc.
We're pleased to announce the creation of the THE MARGIE CARTER SCHOLARSHIP FUND. A limited amount of scholarships are available. Contact us and we'll work with you to get you to New Zealand!
Reciprocity (a reflective poem)
Every surface sings with aesthetic intentionality
Every wall holds a quote that provokes complexity
Words carefully chosen for their profound simplicity
Natural materials fill the space with ecological identity
Studio spaces designed for creativity
Portfolios of stories that give learning visibility
I stand here in gratitude, awe, and humility
And leave here inspired by this Corner of possibility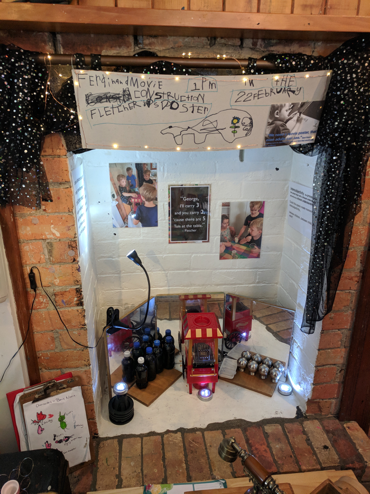 Honoring and respecting children's thinking and creativity
(A reflection from 5 participants in the 2018 New Zealand Study Tour)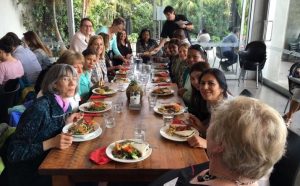 I attended the Inspire! New Zealand Study Tour in 2013. I am still thinking about the ideas presented, incorporating intentional practices based on what I learned there, and extending the relationships and conversations from that tour – and I am a better educator for it. – Kelly Matthews, Oshkosh WI
Inspiration, Intention, and Innovation from New Zealand
(A reflection from Becky, a 2018 NZ Study Tour Participant)
– Becky Krueger, Hilltop Children's Center, 2018 Study Tour Participant
New Zealand Study Tour Guides
Eliana has worked in the field of Early Childhood Education for more than 25 years. She has been a preschool teacher, a college instructor, a professional development specialist and coach. She has presented in conferences throughout California and the US, and has led professional development activities in Reflective Practices, Learning Stories, Dual Language Acquisition, etc. Her professional interests also include social and emotional development, social justice and teacher development. Her first trip to New Zealand as a participant in the study tour was in 2013. She has learned a great deal from this experience and she has been back several times since. For several years, she has co-facilitated the tour with Margie Carter. Since 2017, she has facilitated the tour with Ijumaa Jordan. The lessons she has learned from her experiences in New Zealand are outlined in an article she co-wrote (also with Margie Carter) published in Exchange Magazine.
Eliana is thrilled to co-facilitate the 2020 tour with Ijumaa Jordan and guide a new group of educators in exploring the New Zealand context while, at the same time, reflecting on our contexts here in the US.
Eliana currently works and lives in the San Francisco Bay area, serving a diverse community of teachers, families and children. She loves to travel, spend time with family, hike and read.
Ijumaa Jordan is an early childhood education consultant presenting keynotes and professional development sessions across the US and internationally. Her work focuses on play, social justice in early education, reflective teaching, and pedagogical leadership. Some of her current work projects include consulting for a directors group in creating professional development systems that support reflective practice, providing anti-bias education workshop series in person and online, and facilitating communities of practice on play based learning for educators and coaches.
As a past participant of the Study Tour (2013) Ijumaa explored how the implementation of the Te Whāriki curriculum framework contributes to undoing of social, cultural and political inequities in early childhood education and policy. She hopes to gain new insights and strategies on how to create and support early childhood curriculum that meet the cultural needs of all children and families. As a co-leader of the Study Tour with Eliana since 2017, her intention is to be able to support transformative learning for herself and the other participants as they have this cross cultural experience together.
Visit her website: ijumaajordan.com and Facebook @ijordanececonsulting
For any questions regarding the tour, please contact Eliana Elias and Ijumaa Jordan at ANZSTUDYTOUR@GMAIL.COM