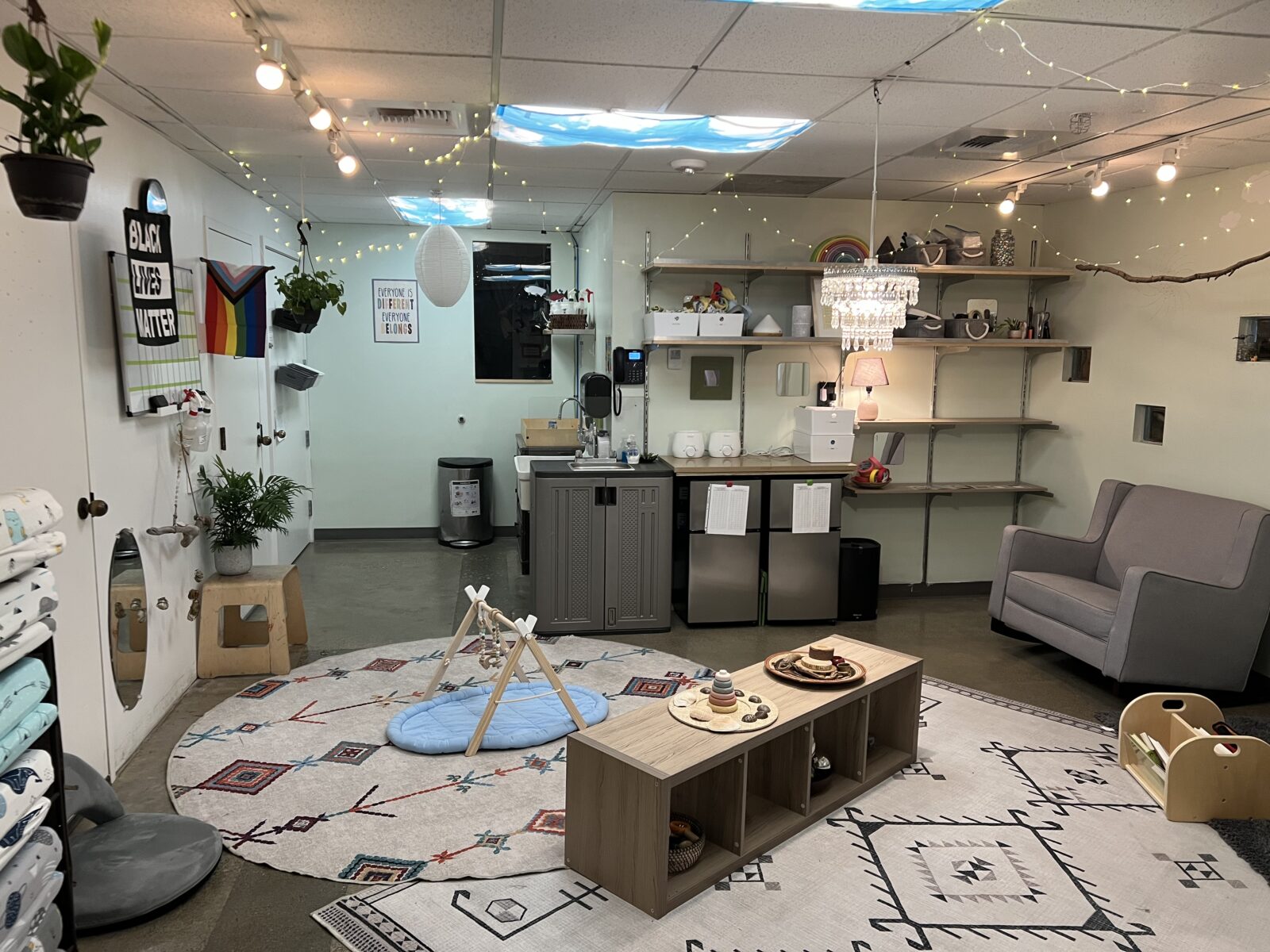 Cloud Room at Queen Anne
Your child is one of your most cherished gifts and we are honored to be a part of their journey from the very beginning. We ensure a smooth transition to communicating milestone achievements; we're not a daycare, we're an extension of your home.
Our highly trained infant primary educators' partner with you to ensure your child's developmental needs are met every step along the way. They create predictable routines and nurturing classroom environments that foster social and emotional development.
Through age-appropriate, natural materials inspired by our Reggio Emilia approach, your child will be introduced to sensory play, art, music, language, and fine/gross motor activities that are documented and shared with you through our daily activity log on BrightWheel.
Stories from the Cloud Classroom: Our Educators' Vision…
The Cloud room teaching team is guided by the classroom values of intentionality, respect, joy, curiosity, and belonging. The Cloud classroom community is comprised of six infants and their families, two primary educators, and one full time support staff educator. The Cloud room is different from every other classroom in our organization due to the unique schedule that anticipates children's individualized needs and responds to their unique cues. Each child's schedule is built around their caregiving routines (feeding, diapering, sleeping), with plenty of peer, independent, and teacher-involved play time built into the day. Your child will have opportunities to enjoy the fresh air and explore the natural world on stroller walks along the canal, through the university campus nearby, and in the surrounding neighborhood.  
We take pride in a clean and organized classroom and view the environment as our additional teacher, with an emphasis on carefully curated materials that encourage imagination, curiosity and growth. Play objects are rotated in and out of the classroom frequently and are carefully curated based off the children's interests, to introduce familiar and new experiences, to challenge children to explore new skills. We focus on age-appropriate staples, open-ended loose parts, and bringing natural materials into the classroom. The classroom library is an integral piece to our anti-bias work in the classroom, offering infants the opportunity to see characters like themselves who are valued in the world, and views into someone else's experience.  
At the crux of everything we do in Cloud Room is the value and importance in relationships. We strive to create a welcoming and safe space for all people, conversations, feelings, realities, and more. The teaching team models kindness, support and openness with each other. We view each infant as a capable person equally as able to teach us as we are to teach them and worthy of our utmost respect in every interaction. We know parents are children's first teachers, and value their partnership to share the expertise they have with our classroom.