Hilltop Study Days
Full-Day Responsive Curriculum Training at Hilltop
Jumpstart Reflective Thinking
Explore child-centered and responsive curriculum planning, learning how to observe, reflect on, and develop play-based learning opportunities directly from children's interests.
See The Work In Action
Observe children and teachers at work in the classrooms and study examples of responsive curriculum projects with the educators who facilitate them.
Join The Conversation
Talk through the challenges of child-centered and responsive curriculum with other educators. Ask questions, offer your experiences, and get practical suggestions for your own work.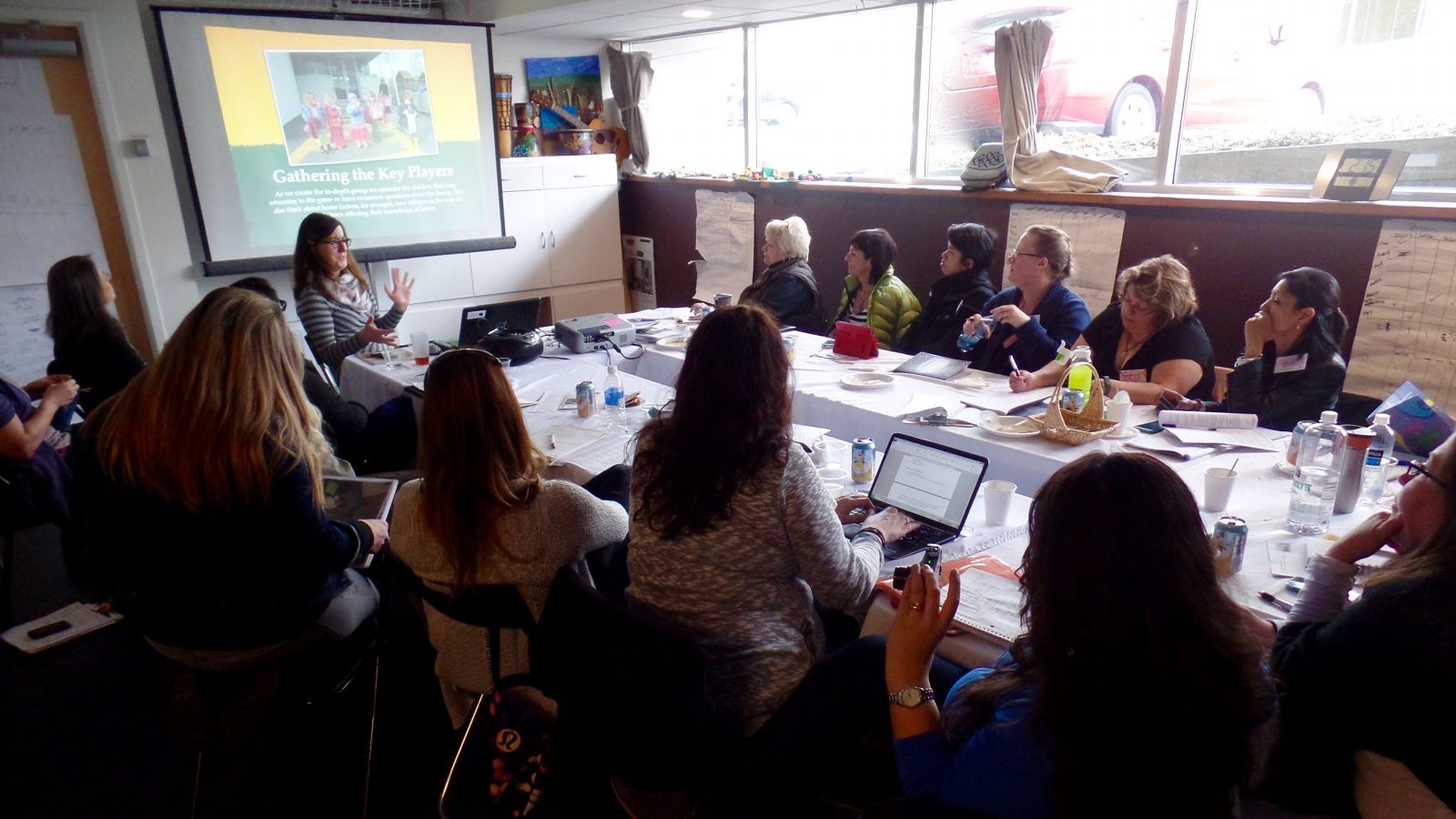 Join us for a full-day visit to Hilltop to see child-centered and reflective practice in action, explore proven models for supporting responsive curriculum in your own programs, and talk directly with educators from Hilltop's classrooms who can discuss practical strategies for planning curriculum that builds directly from the interests and needs of the children and families in our schools.
Upcoming Study Days
Click on the dates below for more information and to register.
Monday October 1st, 2018
9:30a.m. – 3:30p.m.
Email Mike at institute@hilltopcc.org to express interest!
Friday October 5th, 2018
9:30a.m. – 3:30p.m.
Email Mike at institute@hilltopcc.org to express interest!
Tuesday October 9th, 2018
9:30a.m. – 3:30p.m.
Email Mike at institute@hilltopcc.org to express interest!
Monday November 12th, 2018
9:30a.m. – 3:30p.m.
Email Mike at institute@hilltopcc.org to express interest!
Wednesday November 28th, 2018
9:30a.m. – 3:30p.m.
Email Mike at institute@hilltopcc.org to express interest!
Tuesday December 4th, 2018
9:30a.m. – 3:30p.m.
Email Mike at institute@hilltopcc.org to express interest!
Monday December 10th, 2018
9:30a.m. – 3:30p.m.
Email Mike at institute@hilltopcc.org to express interest!
Monday December 17th, 2018
9:30a.m. – 3:30p.m.
Email Mike at institute@hilltopcc.org to express interest!
Can't make any of those dates? Email Mike at institute@hilltopcc.org with some dates to express interest!  *Please note that 6 or more participants are needed in order to run a Study Day.  Study Days participants can be from the same organization or can be combined from different ones.*
Don't see a date that works for your team? Request a date for your group of 6-15 and receive a 10% registration discount.
Hilltop Study Days Include:
The story of Hilltop's transformation from a small neighborhood preschool, to a respected model for authentic child-centered early learning
An opportunity to observe reflective practice in action with Hilltop's children, teachers, and classrooms
Time to explore practical strategies for how to observe, reflect on, and build curriculum from the interests and needs of children
An introduction to Pedagogical Documentation, an approach to recording and tracking children's growth that enables teachers to both reflect on and develop curriculum directly from children's play
Opportunities to consider your own practice and add your experience to the dialogue about successful strategies, on-going challenges, and deep intentions for our work with children and families
Real life examples of successful long-term project work with young children, demonstrating a variety of styles and approaches
A catered lunchtime conversation with Hilltop educators, offering the opportunity to share your questions, struggles, and wonderings with other early learning professionals
6 hours of Washington STARS training credit
Individual Registration
For individuals and small groups interested in joining a currently scheduled Hilltop Study Day
Request a Date
Groups of 6-15 educators and administrators receive 10% off their entire registration when scheduling their own date for a Hilltop Study Day (additional attendees may be added to your group, up to 15 guests)
Returning Guest Discount
We value relationships and continued learning over time, therefore we offer a 50% for returning Study Day attendees!
Our typical Study Day includes conversations and stories about many of the core practices that support a responsive curriculum. Some visitors may prefer a closer look at one or more specific topics, either because they have already attended a general Study Day, or because of a current emphasis in their own programs. All of these topics will be touched on in a general Study Day, but one or two could be discussed in greater depth, for groups wanting to bring a particular content focus to their Study Day visit. 
Environments for Reflective Practice
How can materials, furnishings, and room arrangements support and enhance our child-centered, responsive teaching and learning? Participants will consider what's working and not working in their current classroom spaces, and draw inspiration from Hilltop classrooms, as well as from photos of schools in Reggio Emilia, Italy, and Auckland, New Zealand. 
Pedagogical Documentation
How – and why – do we notice and record the work and play happening in our classrooms…and how do we share those stories with children, families, and colleagues? Participants will practice using formats for documenting children's learning, including Hilltop's "Four Elements" model, and the "Learning Stories" model developed in New Zealand. 
Responsive Curriculum Planning
How can we shift our reliance on pre-planned, teacher-directed curricula, and design learning based on the students' interests and questions? Participants will discuss structures for uncovering children's interests and engaging in reciprocal planning. This session will include practice with protocols for studying children's work, for the purposes of making meaning and planning responsive curriculum. 
Family Engagement
How could we welcome family members to our programs, meet with them through the year, and include them in planning curriculum and assessing their children? Participants will encounter strategies for connecting with families that can lead to deeper collaboration, and partnership in support of children's learning. 
In-Depth Investigations
How might we take inspiration from children's questions, comments, and play to develop longer-term studies and research projects in our classrooms? Participants will explore models for scaffolding in-depth studies with children, and hear stories from current classroom educators that describe a variety of small-group and large group investigations. 
Anti-Bias Education
How do we support children to be competent citizens in a diverse world, in conjunction with a child-centered responsive curriculum? Participants will unpack the complexities of working towards equity and social justice in early childhood classrooms, and consider both responsive and proactive opportunities for developing cultural competence and furthering the goals of Anti-Bias Education. 
Request a Hilltop Study Day Date for Your Group
Fill out the form below to be contacted about setting up a Hilltop Study Day for your group of 6-15* and receive 10% off your group's registration fees. Please include possible dates, and the tentative number of participants you plan to bring.
*Study Day dates will be selected based on availability of Hilltop Institute Staff. Once a date is selected, the event will be added to the list of upcoming Study Days on our website. Additional participants from other schools may register to attend the event, up to 15 attendees.