Institute Blog
Threshold of Imagination
[et_pb_section fb_built="1″ admin_label="section" _builder_version="3.22.3″][et_pb_row admin_label="row" _builder_version="3.22.3″ background_size="initial" background_position="top_left" background_repeat="repeat"][et_pb_column type="4_4″ _builder_version="3.0.47″][et_pb_text _builder_version="3.23.3″]
One of my cherished childhood memories was working on my all-time favorite activity: building forts. I dove into a process of adding several layers of bedsheets combined with a set of mix-and-match chairs, creating an impervious stronghold. There was something really special about the way my lopsided constructions made me feel. Empowered, I felt bold and confident – I was my own girl, the master of the fort, undefeatable! I would cross that threshold of imagination with such ease like it was the most simple thing to do. As an adult, the idea of an unorthodox way of finding beauty in a creative process has always intrigued me. I've felt inspired to learn more about the imaginative ways children explore the ins and outs of life.
I've discovered there was a non-ordinary reality where children seem to go most of the time. In the process of learning from children, I learned about my own imaginative process. I realized that for most of my adult life, I've only tapped into my imagination when I was making art, dreaming, or remembering something. My artistic process, for example, was defined by a set of materials, combined with the anticipation that a streak of inspiration would hit me hard enough to birth an artistic idea. The times when I crossed over from ordinary reality to an imaginative state were defined by a rigid schedule. I chose specific times of the day where I thought I was inspired to make art, which didn't happen often, and my art was always driven to reach a goal, a means to an end. Unfortunately, following a schedule also meant that I didn't have strong boundaries to keep me grounded long enough for my imagination to become fruitful. Ordinary reality became a barrier, creating an unrequited love which reinforced the idea that I needed specific times and spaces to exercise creative thinking.
Over time, I began to shift my attention to children's creative process for inspiration. I noticed how they didn't hold back when an idea emerged. They didn't follow an agenda or set of guidelines. They were free, and being free was good. I started wondering in what ways children's imaginative threshold unfolds. If I were to give it a shape I would say it might look like a never-ending web. Each set of threads represents the many ways children explore the world, with curiosity at the center of the weaving process. As the weaving progresses, so does the ability to learn in relationship and to make lifelong connections that will support children in taking charge of their own creative process.
In my experience, this process happens in several ways. Observing, theorizing, expanding, and exploring are a few of the many possibilities children encounter along the way. Recently, I was observing Edgar and Soraya, a pair of students in Mountain Room, playing in a fort. I felt drawn to their play quite immediately! Observing them playing one of my favorite childhood games was delightful. They named their fort "Bear Cave," and the resemblance to its real world inspiration was uncanny! The darkness of the cave was created by fabrics, while the sky was sprinkled with glow-in-the-dark stars. The magic started happening even before I eavesdropped on their conversation. I could feel it in the air: something fundamentally changed as soon as they entered the bear cave. They WERE bears admiring a starry night . Soraya pointed at the stars, and with a relaxed tone said "We are so lucky… Look at this beautiful sky, just for us." Edgar looked up, smiled and whispered "Yes… we can stay like this all night, for like infinity times…" And for the rest of the night the bears smiled at their stars.
This story reminded me about how we as educators play an important role when providing space for children to grow in their creative process. When we reflect upon our own practices, we unleash strong winds of possibilities. We honor children's right to be curious when we are fully present with them. We make room for their ongoing exploration when we observe and listen using different layers. Ears, mind and heart. These moments in-between worlds are worthy of our priceless memories, foundation of our growth and the stars in our stories. With that in mind, I must say I feel inspired by  children's willingness to embrace a threshold of imagination and the natural way they laugh in the face of ordinary reality. I am now starting to find delight in being creative without having to reach a goal. I am willing to welcome any ideas that come my way, and to follow what my heart has to say, free of judgment. I envision a future where we can all feel honored in our creative process, adults and children alike. I envision a place in time where we feel confident to bridge any gaps in our relationship with imagination, and find creative solutions for our real-world challenges.
When was the last time you paused your flux of thoughts and let your imagination simply carry you away?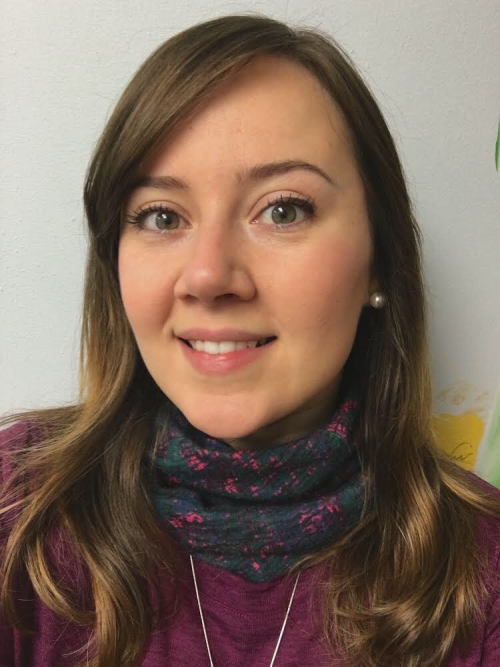 Paty is an educator with 2- to 3-year-olds at Hilltop Children's Center, where she has worked since 2017.
Hilltop is well-known and highly regarded in the Early Childhood Education community, for our pedagogical approach to working with children and families. In response to consistent requests  from colleagues for trainings, tours, and consultations, Hilltop launched a professional development Institute in 2013. The Hilltop Educator Institute coordinates full-day curriculum training at Hilltop called
Study Days
, 
hosts a series of professional development workshops called the
Educator Discussion Series
, 
and provides coaching for other schools, facilitated by Hilltop's own educators.  Interested in spending time at Hilltop? Visit
https://hilltopcc.com/institute/
or email Mike at institute@hilltopcc.org
[/et_pb_text][/et_pb_column][/et_pb_row][/et_pb_section]