Institute Blog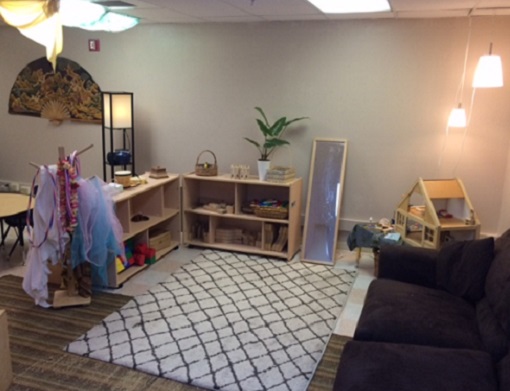 Beyond Our Walls: Seeking Partners in the ECE Community
by Jacob Leavitt, Educator, Hilltop Children's Center
Hilltop is branching out. Through the outreach department of our organization, the Hilltop Educator Institute, we continue to strengthen our outward-facing initiatives, to acknowledge the inequity that exists in our field, and to bring the pioneering ideas of others into our own work.
For years Hilltop has offered consultation, publications, Study Days, and our Educator Discussion Series as ways to facilitate exchange, and have found limitations to what we can achieve. Particularly as we strive toward stronger anti-bias work, we see the need to seek out opportunities for more direct communication with a larger community. You might wonder, who's making these decisions? What's driving this pursuit?
Hilltop's current strategic plan was approved by our Board of Directors in June of 2015. The plan outlines four key values, each containing a list of goals to help us embody that value and guide our choices moving forward as an organization.
The strategic initiative of Diverse Community connects to and supports our Institute work and our teaching. Its goals are as follows:
Expand the diversity of the Hilltop community
Support all community members to be compassionate citizens in a diverse world
Reach out to, collaborate with, and learn from diverse communities and educators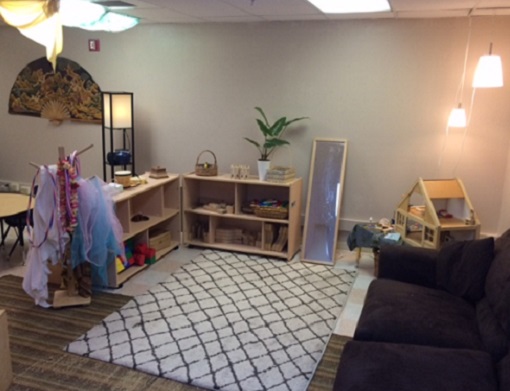 Recently, we used our annual Day of Advocacy to engage with these goals. Dividing into three groups, all of Hilltop's staff went out to organizations addressing social justice issues with diverse populations. The group I led chose to work with Solid Ground's Sand Point Housing Program. This connection was forged through a project I designed with Antioch University. Now Hilltop has joined in.
About Solid Ground
Solid Ground is an organization working to fight poverty and undo the effects of institutionalized racism. Some may remember Solid Ground as the Fremont Neighborhood Association before it changed its name in 1997 and continued to expand towards their many-branched current manifestation. Now they operate over twenty social services throughout Seattle and Washington state. Many of these programs involve children and families escaping poverty. The Sand Point housing complex is home to nearly 500 residents, all having recently moved out of homelessness. More than half of the residents are people of color, many of them refugees to the U.S. This information is significant to our work, because we must acknowledge that we are hoping to serve a demographic distinct from what we are familiar with at Hilltop, and must put care, respect, and intentionality into our interactions.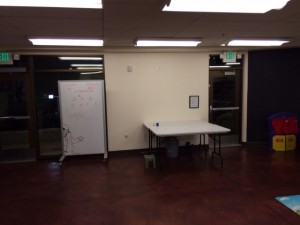 About 250 of the Sand Point residents are children, and the children's programs there are the subject of much investment and planning. Seeing a need for more intentional environmental design in the classrooms, I asked Hilltop's consulting team if they would be willing to take on this task. Of course they said yes.
Our Work
Two Hilltop educators made a trip to assess the environment for themselves. They met with a Solid Ground administrator, learned about the program, and finally drew up plans and a materials wish list. Still more educators trawled Facebook and Craigslist for supplies, and Hilltop opened up the opportunity for our families to donate materials. We worked through e-mail with the Sand Point Children's Program Director and arranged a work party on our Day of Advocacy, where we spent the entirety of our day creating a calm, inviting, imagination-provoking environment in two of the children's classrooms.
Seeing the Impact and Looking Forward
A few weeks later, I watched the kids use the new space. One boy of about 5 entered the room, quickly pulled a lacy, neon fabric from a coat hanger and asked me to tie it on him like a headscarf. Then he grabbed a small journal and pen and sat down at the table. He drew successive rows of "m"s and cut out the paper in strips. "I'm making tickets!" he told me excitedly, and offered one up. This play was calm, focused, and inventive. Then he looked around and, I kid you not, said "I love this room." I was delighted to see other children warming up to the refurbished environment as well, and even parents dropping in to express their appreciation over the progress we had made so far.
There were obvious changes to the way the children used the space. They spent longer in one spot. There were fewer meltdowns and fights. They approached familiar toys with novel interest and tried out new uses, like the aforementioned costumed ticket-making. Sometimes we forget the importance of the physical environment to a child's development and often, educators need to devote their time to being present with the children, and cannot while away the hours on interior design. In this way, Hilltop's outreach was meeting a need for the program at Sand Point.
We as educators do possess a good deal of knowledge about environments that work for learning. It made me wonder what else can be done. How do we expand beyond just the environment, and beyond just a once-off work party? Furthermore, to complement our knowledge of learning environments, what might we be missing about trauma-informed care and the needs of people experiencing marginalization? Perhaps that learning is the start to a real exchange.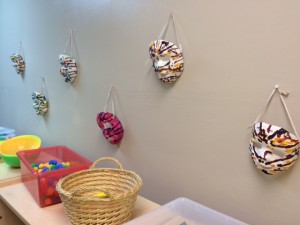 Since our Day of Advocacy, Hilltop has received grants from Umpqua Bank and the Tulalip Cares Foundation to help with this work. Because of this support, Hilltop is able to further engage Sand Point residents, children and families in the process of making their educational space more effective for the families who will use it into the future.
We acknowledge the importance of creating partnerships with organizations outside of our own. This is not the lending of services, nor is it an exchange for the benefit of ourselves. A top-down orientation already exists in our society, and we don't want to help perpetuate it. We want mutually beneficial relationships. We want education reform for everyone, and we understand that for us that will mean stepping up from our current roles, thinking wider, and allowing for new perspectives outside of what we experience in our center.
We also acknowledge the inherent difficulty in adding another dimension to our already full days. We don't want to compromise the work we are doing at Hilltop, but such is the nature of our struggle. We must keep an eye on the bigger picture, and act on the values that created this school. As one Hilltop educator put it, "We are educators who are passionate about children and their development, but also passionate about education." We don't know yet how these partnerships will look. At this point, we are simply stepping outside, looking for connections.
This project was funded in part by Umpqua Bank Charitable Foundation and Tulalip Tribes Community Impact Fund. Many thanks for their support!
[author] [author_image timthumb='on']https://hilltopcc.com/wp-content/uploads/2014/12/Jacob.jpg[/author_image] [author_info]Jacob Leavitt is an educator with 3- to 5-year-olds at Hilltop Children's Center, where he has worked since 2011.[/author_info] [/author]