Institute Blog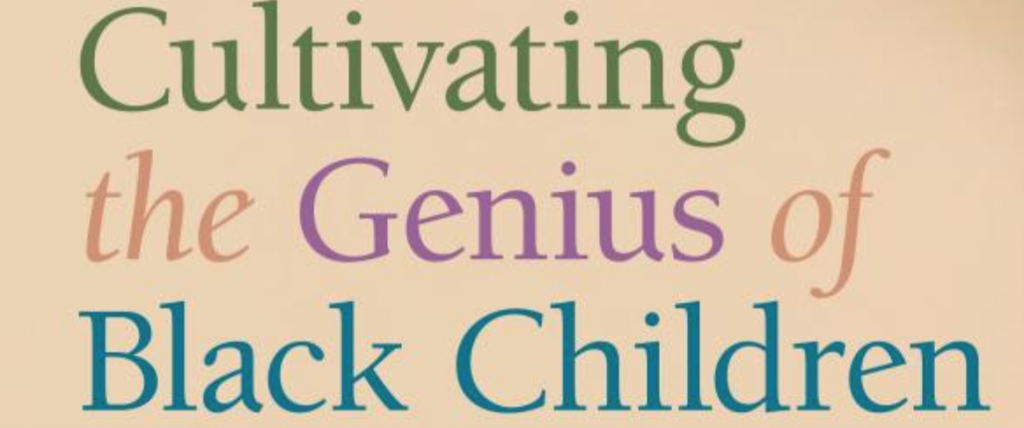 A Tiny Preschool Tackling Big Issues
[et_pb_section fb_built="1″ _builder_version="3.22″][et_pb_row _builder_version="3.25″ background_size="initial" background_position="top_left" background_repeat="repeat"][et_pb_column type="4_4″ _builder_version="3.25″ custom_padding="|||" custom_padding__hover="|||"][et_pb_text _builder_version="4.0.7″ hover_enabled="0″]
A Tiny Preschool Tackling Big Issues
Hilltop Educator Institute set to host a Racial Equity Workshop At Seattle City Hall
Seattle, WA – May 1st, 2018 On May 8th, Hilltop Educator Institute, an organization providing culturally responsive, anti-racist professional development opportunities for professional working with young children, will host a Racial Equity workshop about the distinct, and unique learning styles and preferences of Black children, and strategies to bridge the achievement gap in children of color.
"Cultivating the Genius of Black Children" workshop is part of Hilltop Educator Institute 'Educator Discussion Series' and overall commitment to the early learning field in providing resources to help increase educators, parents and youth-based organizations' cultural intelligence to ensure the success of our children both inside and outside the classroom. Based off of a book of the same title, the workshop will be facilitated by author and president of the Seattle Black Child Development Institute, Dr. Debra Sullivan.  This event will take place at the Bertha Knight Landes Room at Seattle City Hall from 6:15pm – 8:30pm.
"This is an amazing opportunity to shed light on the achievement gap people of color have" said Seattle City Councilmember Lisa Herbold, District 1.  "By bringing this event to City Hall, we are able to apply a racial equity lens to our work as city officials and as a community."

"Seattle is a hub for innovative learning and collaboration" said Dr. Sullivan.  "By City Hall opening up their doors for such a significant event, it recognizes the importance of cultural responsiveness in schools and the impact this has on creating environments for Black children and other children of color to succeed."
As part of the presentation, participants will hear insights, knowledge and practices that can lead to deepening children's learning in an effort to close the achievement/opportunity gap.
"We know that Black children have specific learning styles and preferences (as do all populations of people), but educators are leaving higher education ill-prepared to adapt and apply their teaching methods to address the diverse learning styles and preferences of children of color."  Dr. Sullivan continued. "Cultivating the Genius of Black Children will increase teacher efficacy – an important component in promoting learning.  By understanding Black children, we'll increase our ability to support them in the classroom, support them at home, and positively shift outcomes for an entire generation."
Mike Browne, Event Coordinator for Hilltop Educator Institute added:
"Although Seattle is known for their long-term commitment in ending institutional racism and achieving racial equity, that goal hasn't necessarily trickled down to our school systems yet. While there are some schools and classrooms that have put social justice at the forefront of their curriculum, there are still an abundance of schools and programs who have yet to apply a racial equity lens to their work.  Events like this is critical in taking that next step and is a must attend for those even remotely interested in providing children, regardless of color, gender or sexual preference, a high-quality early education and home experience."
Professionals from all fields –  including educators, parents, civic leaders, policy-makers, activists, and business leaders – are invited to City Hall for this discussion. Together, we will learn to build meaningful relationships with Black families and communities as a committed partner in the learning and development of Black children.  For more information on the event, please visit www.hilltopcc.com/cultivating
Event Details:
When: May 8th, 2018
Time: 6:15p.m. – 8:30p.m.
Where: Seattle City Hall – Bertha Knight Landes Room (5th Ave Entrance)
Individual Tickets: $35 (save 10% by buying 5 or more!)
Buy your tickets here  or at www.hilltopcc.com/cultivating
Happy Hour:
Before the event, join us at the Polar Bar for a Happy Hour hosted by Imag(e)ne Collaborative (Formerly known as Reggio Roundtable PNW)
When: May 8th, 2018
Time: 5:00p.m. – 6:00p.m.
Where: Polar Bar (inside The Arctic Club Seattle) – 700 3rd Ave. Seattle, Washington United States 98104
About Imag(e)ne Collaborative:  Our Reggio Roundtable group exists to foster ideas, discussion and action around the Reggio Emilia philosophy and social constructivist theory in Early Childhood Education.  We gather once a month or so for school tours and discussions, we host an annual Day of Dialogue conference for educators around the state of Washington, and we serve as a network for people to learn and teach.  "The wider the range of possibilities we offer children, the more intense will be their motivations and the richer their experiences."  — Loris Malaguzzi
Parking Information:
Starting at 4:30pm, you can park at SeaPark Garage (located on 6th Avenue between Cherry and James Streets on the east side of the new Justice Center) for a reduce rate of $5.  It's 0.2 miles from Polar Bar and right across the street from City Hall.  
This event is part of the Educator Discussion Series  sponsored by KidsQuest Children's Museum and in partnership with the Department of Education and Early Learning and The Seattle Public Library.
About Hilltop Educator Institute:
Hilltop is well-known and highly regarded in the Early Childhood Education community, for our pedagogical approach to working with children and families. In response to consistent requests from colleagues for trainings, tours, and consultations, Hilltop launched a professional development Institute in 2013. The Hilltop Educator Institute coordinates 11 different programming options including Study Days at Hilltop, an ongoing Educator Discussion Series, and coaching for other schools, facilitated by Hilltop's own educators. Working with more than 200 programs annually who serves more than 5,000 children yearly, our services looks at the intersection of Early Childhood Education with homelessness, infant-toddler mental health, race and gender to name a few. To find out more, please visit us at www.hilltopcc.com.
###
[/et_pb_text][/et_pb_column][/et_pb_row][/et_pb_section]