Institute Blog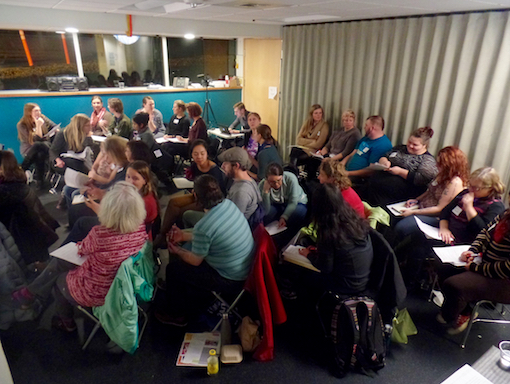 Mark Your Calendars – Announcing this year's Hilltop Discussion Series!
by Joel Metschke, Institute Business Manager, Hilltop Children's Center
What's not to love about summertime in early learning?!
It's that wonderful time of year when the days are long and beautiful, when school hallways take on an eerie quiet as kids and teachers spend whole afternoons outdoors, and when there's just a bit more space and energy for thinking about all the possibilities the new school year will bring.
If you're a center director or program leader, one of the possibilities you're likely considering this time of year is how to build a strong calendar of professional development for you and your team.  We all know this can be a
challenge.  Busy schedules, limited resources, and uneven quality in PD opportunities sometimes makes this a daunting task.  We often hear from educators and program leaders

that it can be especially challenging to find reliable opportunities for training focused on the topics and themes that seem most important to each of us, topics like:
play-based teaching and learning
child-centered programming
anti-bias approaches
reflective practice
and honoring and advocating for childhood
As early childhood providers ourselves, we totally understand this challenge! It's sometimes hard to know from short session descriptions we see in newsletters or brochures, whether a training will be worth investing the time, coverage, and financial resources needed just to get ourselves, or our team of educators, there.  And when we make that commitment, we want to feel confident that we and our colleagues are going to be supported to engage deeply as professionals, to explore new possibilities, and to develop new insights and new strategies for our work with children and families.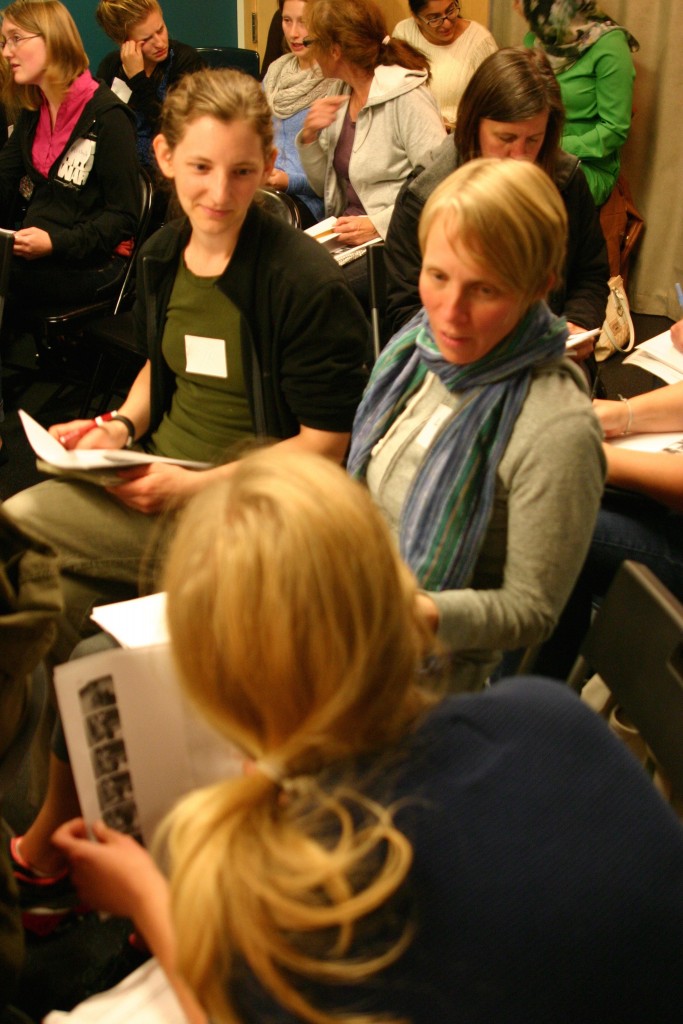 It was just this need that led us to develop the Hilltop Educator Institute's annual Discussion Series, which has grown from three, to six, and now eight events throughout the school year.  The Hilltop Discussion Series offers opportunities for interactive and engaging early learning training that is meant to be as practical, as it is inspiring and uplifting!
And for the first time, this year's Discussion Series includes two full-day trainings with nationally and internationally recognized leaders in the field; one with anti-bias experts John Nimmo and Debbie LeeKeenan, and the other with Debbie Lebo and Wendy Cividanes of Harvest Resources!
Don't live in Seattle?  We've got you covered with opportunities to view, and even participate in discussion events over live webinars.  Or sign-up to view a replay video of the event, allowing you to engage with the discussion over your morning coffee, during work or planning hours, or even in your classroom during nap!
Take a look at the full Hilltop Discussion Series line up below, and mark your calendars now for some of these exciting opportunities to grow your teaching practice!
---
Hilltop Discussion Series Calendar
Tom Hobson (aka, Teacher Tom!)    
Wednesday, September 28th, 6:30-8:30 p.m.
Promoting democracy and play in the early years classroom
Margie Carter & Nnenna Odim
Wednesday, November 9th, 6:30-8:30 p.m.
Exploring the influences of culture on play and learning
John Nimmo & Debbie LeeKeenan
Friday, December 2nd, Full-Day (Schedule TBD)
Leading Anti-Bias Early Learning Programs: A session for Educators and Program Leaders seeking to create change

Amelia Bachleda of UW I-LABS
Thursday, January 26th, 6:30-8:30 p.m.
How play-based early learning prepares children for success in school
Debbie Lebo and Wendy Cividanes
Monday, February 20th, Full-Day (Schedule TBD)
Exploring reflective teaching and learning through Communities of Practice
Ann Pelo
Wednesday, March 8th, 6:30-8:30 p.m.
Promoting children's ecological identity
Tom Drummond
Tuesday, April 18th 6:30-8:30 p.m.
Communicating with children through Enterprise Talk
Deb Curtis
Thursday, May 25th, 6:30-8:30 p.m.
Understanding and supporting active body play
Registration for each of these events opens soon.  Mark your calendars now and then stay tuned for full session details and information about how to register!