Institute Blog
ECE Celebrities
by Sarah Felstiner, Curriculum Director, Hilltop Children's Center
Some people go nuts over movie stars, sports figures, or political candidates…but there is a select group of folks – and I'm definitely one of them – who freak out when we meet legends and luminaries of the early childhood field.
I was first in line to have Ella Jenkins sign my copy of You'll Sing A Song when she visited Seattle, and I sat front and center when Vivian Paley gave a talk about her book The Kindness of Children. I almost passed out when I was presenting at a conference in Chicago, and Lillian Katz stopped by my session to sit in for a for a couple of minutes. I'm pretty sure I kept talking, but I was definitely having an out-of-body experience.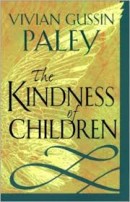 I know my fellow early childhood dorks understand… When you've dedicated yourself to something, it means a great deal to hear directly from folks who have found ways to articulate the things that really matter to you. Which is probably why I'm currently geeking out about the fact that John Nimmo and Debbie LeeKeenan will be visiting Hilltop later this month! Their new book (written with Louise Derman-Sparks, who I also met once and was too starstruck to say anything coherent to) is called Leading Anti-Bias Early Childhood Programs: A Guide for Change.
While he's here, John plans to participate in Hilltop's monthly faculty meeting, where he will talk with our educators about emergent curriculum. This guy wrote the book on emergent curriculum! Literally. There's a book called Emergent Curriculum that came out in 1994, and John wrote it. <swoon>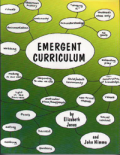 John and Debbie will also be facilitating the next event in Hilltop's Evening Discussion Series: Leading the Process of Change: Initiating and Sustaining Anti-Bias Early Childhood Programs. Registration is already full for in-person guests, but check out options for individuals and small groups to register to participate in a live webinar of the event.
If you want to learn more about the work that John Nimmo, Debbie LeeKeenan, and Louise Derman-Sparks are doing around leadership for anti-bias education, please check out their website: http://www.antibiasleadersece.com  And if you happen to have some free time this summer, you could even join them for an educational retreat in Italy. Sounds pretty dreamy…
[author] [author_image timthumb='on']https://hilltopcc.com/wp-content/uploads/2016/01/Sarah-Felstiner-photo-square.jpg[/author_image] [author_info]Sarah Felstiner is the Curriculum Director at Hilltop Children's Center, where she has worked since 1995.[/author_info] [/author]