Institute Blog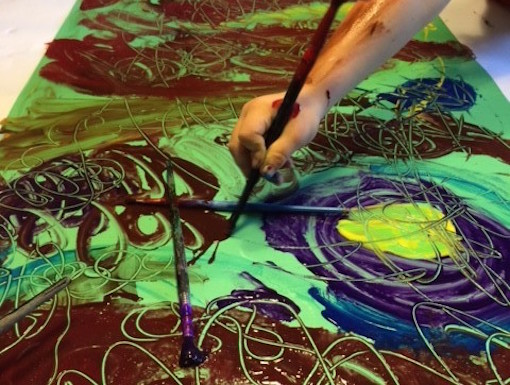 How community supports new educators
by Evie Minton, Educator, Hilltop Children's Center
I didn't grow up wishing to be a teacher one day, nor did I ever think to seek out a degree in Early Childhood Education. I grew up surrounded by kids in my family, spent a short time working in a non-curriculum based childcare center when I was 18, then worked as a nanny for a few families throughout the years, but I never considered looking any deeper into the idea of working with kids. That's why, when the day came that I looked at my life and realized that a teacher is what I was, I was reminded that sometimes life can lead us in directions we never expected. Sometimes it even takes us back to where everything began, casting a new light on the places we've been, inspiring new perspectives and a new way of being. That's what happened to me when this opportunity emerged and I grabbed hold of it. I had no idea where else it would lead me, but I've always enjoyed a good adventure!
3 years ago, when I was in the process of searching for a new career path, I decided to listen to the encouragement of some of my educator friends and began working as a substitute teacher at Hilltop Children's Center. Guided by the surrounding support and encouragement the school had to offer, I moved into the more permanent Full-Time role as the school's On-Site Substitute. I spent time in every classroom, observing the array of unique teachers working magic in their intentional spaces, reflecting on their individual ways of teaching, and gleaning knowledge and skills as I worked alongside them.   Having no formal education in ECE, this time was vital in preparing me for a role as a Full-Time, permanent Educator, which is what I am today. I could not have gotten this far without the consistent support and thought-provoking example of my peers and without discovering a school that valued me, and what I could bring to the classroom. The purpose of my story is to remind others who work with kids that the more we support and trust each other, and create a positive environment for ourselves together as educators, parents, nannies, etc., the more we can do the same for the kids we care for and teach. It's what community is all about: looking out for each other and ourselves, coming together, taking care and building each other up. While we do this for ourselves, and each other, we model this for our kids and, though kids don't always seem too interested in what we adults are doing, it's quite common that they imitate us.
When I first started at Hilltop, I had a lot of doubts about whether I had what it takes to be a successful teacher. Most educators at this school seemed to have some sort of formal education or many years of experience in curriculum based classrooms. However, I quickly learned that this is a school where people find the value in each other, bringing to light each other's strengths and offering support when it's needed. Questions outweigh statements, everything is open to possibility and everyone has something to offer, even if they don't realize it.  This is reflected in relationships with the kids, their families, faculty and any visitors who step through the door.
Without a degree or formal understanding of child development, I relied on the skills that I had already developed through other means, practices I picked up through years of observation and my dramatically growing passion for understanding the human experience. The skills I had developed previously came from growing up in a large family of creative people, who encouraged me to be the artist they saw in me. There was a lot of art creation and exploration with kids so, when I first ventured into a creative project with some kids at Hilltop, I felt like I was home.  During my current work with kids, I frequently drift back to my own childhood experience and the adults who took the time to participate in life with me, side-by-side, as if there were not years separating us. That's when I began learning how important it is to meet kids where they are, empathize with them, share triumphs, fears, ideas and help them see their own strengths.
As humans, we all need to be heard, and to be trusted, to have space to take risks, and to know that we're valued. By believing in one another, we create pathways to our greatest, truest, most essential selves.  My community creates pathways for me and it's what I do for kids. They are the minds that will bring ideas that will recreate our world. Shouldn't we provide them with confidence and tools so they can get started?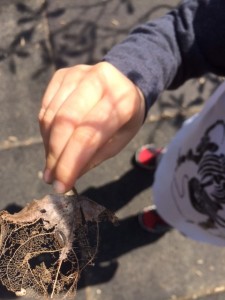 This community embraced me and placed value on my strengths. Thanks to them, I am doing something that I enjoy, something I believe in more than I thought I would. It's been said many times that the adults who are present when we're kids become our inner voices later in life. Let's provide kids with a sense of positivity, compassion, confidence and fearless creativity so that their thoughts can lead them in a direction that serves them and the world around them. The people who believe in me and continue to nudge me along are changing my inner voice, today, and it's telling me, more and more, that I can make a difference.
[author] [author_image timthumb='on']https://hilltopcc.com/wp-content/uploads/2014/12/skmbt_c55214010215430.jpg[/author_image] [author_info]Evie Minton is an Educator with 3- to 5-year-olds and 5- to 10-year-olds at Hilltop Children's Center, where she has worked since 2013.[/author_info] [/author]