Institute Blog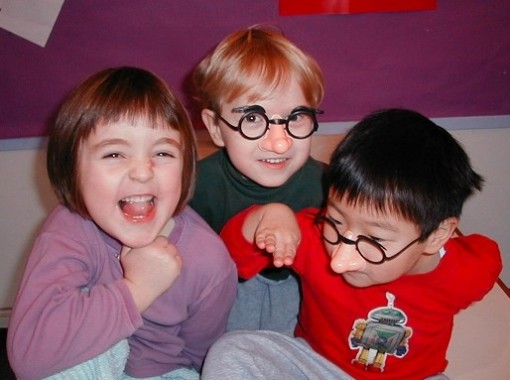 The First 2,000 Days of Life
by Sarah Felstiner, Curriculum Director, Hilltop Children's Center
Researchers at the University of Washington Institute for Learning and Brain Science (I-LABS) focus their study and outreach efforts on the first 2,000 days of a child's growth and development. Really that's about 5 1/2 years, which for most children is the time before they enter kindergarten. But I think there's something provocative about counting that period of life in days rather than years…it lends a sense of urgency and importance to each and every day of a child's early life.
I-LABS research has shown that the human brain grows more in the first 3 years of life than during any other period. And the experiences and interactions children encounter during the first 5 years help them "prune" and refine their many neural connections, as brain function becomes more interconnected and efficient. Furthermore, I-LABS research has found that the quality of those experiences and interactions can help promote learning. Some characteristics of high-quality interactions that they've identified include:
live interactions (as opposed to audio or video)
quantity and quality of speech (including "infant-directed" speech)
eye gaze
imitation
back-and-forth (turn-taking, responsiveness)
scaffolding (connection to children's experiences)
repetition
understanding emotions
"It's not only the skills children have when they enter school that matter for later, but also the path they followed in getting to these skills."

Rowe, Raudenbush & Goldin-Meadow, 2012
Later this month, Amelia Bachleda from I-LABS will be coming to Hilltop to speak about the importance of play for the developing brain, specifically how play-based early learning prepares children for elementary school.  We already know that children love to play, and it's critical that we understand – through the lens of brain science – the ways that play helps children build skills and make sense of the world around them. Please join us (in person, or remotely) for this discussion, coming up on January 26th at 6:30pm.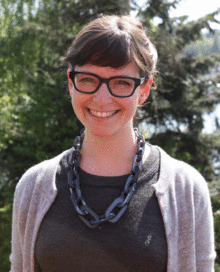 Click here for more information and registration
Over the past several years, the outreach team at I-LABS has been developing a library of free online training modules to share their important research with parents and educators. These modules discuss the importance of early interactions, the critical brain development that happens in the first 2,000 days, and more. Their newest modules focus on how children perceive race, and on the value of talking with children about race from an early age.
Hilltop is proud to partner with the outreach team at I-LABS. They have worked with our faculty a number of times, and offered events at our discussion series every year. Our faculty also worked with their outreach team to help develop and test the support materials for their online training modules, and we have co-presented with them at conferences, sharing Hilltop stories as real-world examples to illustrate their research findings. Recently the I-LABS outreach team spent a day filming in Hilltop classrooms, to gather footage of high-quality interactions for use in their future training materials.
What have you noticed or learned about the importance of play in supporting children's healthy brain development?
How do you support high-quality interactions in your classroom or school?
How do you make the most of the days that you spend with young children?
Hilltop Children's Center has always advocated for play, and dedicated ourselves to creating a program worthy of the childhoods being lived at our school. We are glad that current brain science research supports these commitments, and we are both humbled and inspired to be caring for children during their first 2,000 days.
[author] [author_image timthumb='on']https://hilltopcc.com/wp-content/uploads/2016/01/Sarah-Felstiner-photo-square.jpg[/author_image] [author_info]Sarah Felstiner is the Curriculum Director at Hilltop Children's Center, where she has worked since 1995.[/author_info] [/author]