Educator Discussion Series: Subscription Package
"Culture is the key dimension of life that has a profound impact on how children feel, think, behave, and view the world. The cultural world view…must be considered when creating…programs in order to effectively educate and care for the whole child, including their emotional, academic, social and physical needs."
– An excerpt from Struggling to Be Heard: The Unmet Needs of Asian Pacific American Children
Despite our earnest efforts to instill values of love, acceptance, and diversity in our children, we still sometime suffer from our own unconscious bias. Without a doubt, there is work to be done in changing this picture from a systemic and institutional perspective by looking at:
Recruitment and retention strategies for teachers of colo

Revamping professional development workshops

Continuing adult education classes

Teacher education preparatory programs

Developing and enhancing class content to appropriately and accurately reflect the diversity in our United States

Building stronger local, regional, and national alliances and partnerships with families and communities.
This year's Hilltop Educator Discussion Series (EDS) is crafted to help bring you the tools, knowledge and skills to ensure you hold yourself and your program accountable in advancing Educational Equity. These 8 workshops are designed to deepen your understanding, your respect, and ultimately see results in the impact the quality and authenticity of the work you may do with children, families, and communities of color. We are pleased to announce this year's series and offer the 2018-19 Hilltop EDS Subscription Package which gives you the chance to complicate your thinking to co-construct environments where children and families can all thrive together.
Today you can make our 2018-2019 EDS a part of your ongoing routine to model civility and promote equity and inclusion in schools. Buy a subscription and save. Become a subscriber today!
What is the Hilltop Educator Institute Subscription Package?
Hilltop Subscription Package is your opportunity to ensure you, your program and staff receives high-quality professional development training year-round!  When you register for either the bronze, silver or gold package, you instantly become a Subscriber – saving money while becoming eligible for additional benefits. A subscription package ensures you obtain the knowledge, skills, and frameworks to help you and your program improve your ability to educate and nurture the next generation of inventors, leaders, thinkers, artists and social activists.
The Hilltop Subscription Package comes in either Bronze, Silver or Gold – which guarantees you either 1, 3, or 5 seats at each evening & half-day workshop this year!
Practicing Inclusion, Doing Justice: Dis/ability as an Equity Issue in Early Childhood Settings
Wednesday, November 7, 2018
6:30-8:30 PM
In this interactive session, participants will explore challenges and rewards of viewing dis/ability as an equity issue in early childhood settings through an expansive view of inclusion. The presenter will draw on experiences as an inclusive classroom teacher, teacher educator, and early childhood special education researcher to provide both a framework and practical strategies for welcoming and serving all children, including children with dis/abilities. Participants will have opportunities for discussion and questions.
Click here for more information and registration or visit www.hilltopcc.com/doingjustice
Presenter – Dr. Maggie Beneke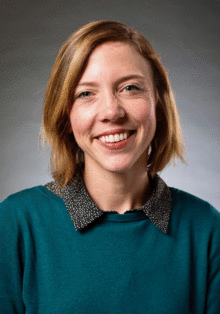 Trauma Informed Care for Young Children
Wednesday, December 5, 2018
6:30-8:30 PM
In this interactive session, participants will be introduced to Trauma Informed Care, how trauma effects development and behavior, and how to intervene when interacting with traumatized children.  Participants will learn about different types of trauma, how trauma affects the developing brain, protective factors to trauma, and what they can do to provide sensitive compassionate care to children who have experienced trauma.
Click here for more information and registration or visit www.hilltopcc.com/trauma
Presenter – Jen Kamel
No Place for Men? Attracting More Males to Early Childhood Education
Tuesday, February 26, 2019
6:30 PM – 8:30 PM
This evening workshop at Seattle City Hall will tackle ways programs, educators, and support staff can attract more male figures to Early Childhood Education.  This session will offer you an opportunity to discuss ways we can all advocate for policy, structure our programs, coach and mentor, and strive to promote gender balance in education.
This session will be facilitated by the following:
Dwane Chappelle – Director of the City of Seattle Department of Education and Early Learning (DEEL)
Johnny Otto – Executive Director of Small Faces Preschool
Khavin Debbs – Curriculum Coach at Tiny Trees Preschool
Nick Terrones – Educator at Hilltop Children's Center
This workshop will look at ways to encourage men into early childhood teaching. It will also explore how male educators may impact on children, families, colleagues and the early childhood sector.  By focusing on the 3 p's – policy, programs and practice – participants at this session will help lift the status of teaching and increase the diversity of the teaching workforce, including the proportion of men.
Click here for more information and registration! or visit www.hilltopcc.com/ecemen
Indigenizing Education: A discussion of Early Learning in Native America
Saturday, March 13, 2019
9:00 AM – 1:30 PM
This half day workshop will be facilitated by Miriam Zmiewski-Angelova, former City of Seattle Department of Education and Early Learning (DEEL) Coach and current Program Manager for Daybreak Star Cultural Indian Center Preschool.
This workshop will unpack and discuss what it means to Indigenize educational spaces and materials to better reflect Indigenous people in an authentic way.  Participants will learn ways to incorporate Indigenous traditions of teaching and learning and be introduced to a variety of approaches and strategies aimed at supporting the social and emotional well-being of all children through an Indigenous cultural lens.
Click here for more information and registration! or visit www.hilltopcc.com/indigenizing 
Presenter:
Miriam Zmiewski-Angelova
| | | | | | | | |
| --- | --- | --- | --- | --- | --- | --- | --- |
| | How many Educator Discussion workshops does my team get to attend? | How many tickets do I get? | How many total tickets do I receive over the entire Educator Discussion Series? | | Total cost if bought from website (including service fees)? | How much do I save with this subscription package? | How many total STARS hours will my organization receive? |
| | | | | | | | |
| | | | | | | | |
| | | | | | | | |
You choose one of our Season Pass vouchers which gives you access to all 4 evening / half-day discussions. Each voucher you purchase is redeemable for one seat at each event. By purchasing a season pass, you're guaranteed 1, 3, or 5 seats – assuring access to high quality professional development for your staff all year long. And the best thing about it, you can send whomever you want from your organization! This voucher makes for a fantastic way to keep your staff inspired and excited about their work, makes for a great raffle item at your in-service day, or an incredible way to reward your faculty for their hard work.
Reservations for your Season Pass vouchers can be made starting now until November 1st, 2018. Seating is first come, first serve. Tickets to our Education Discussion Series are typically hard to get and disappears fast.
As a subscriber, you:
Receive STARS / MERIT Hours and come one step closer to completing the required 10 hours of continuing education each year

Can purchase additional evening / half-day tickets at a discounted rate *applicable for only gold level subscribers *

Will rest assured, you have high-quality professional development workshops on your calendar

Get the convenience, flexibility, discounts and access that you love

Can implement strategies, advice and best practice in your learning environment the very next day

Can send anybody from your organization. It can be the same person at every event or a different person each time!
As a subscriber, you are eligible to save on additional Hilltop Educator Institute services including:
20% off of Observation Visits

$10 off of Coaching / Consulting

5% off of In-Service Day Presentations

Purchase additional evening / half-day EDS tickets at a discounted price *applicable only for Gold Level Subscribers* 
Email institute@hilltopcc.org
Please be sure to include your name, number and email address of the purchaser, the organization name, and which package you would like to subscribe to.
Interested in Sponsoring our work?  Reach out to Mike at institute@hilltopcc.org to express interest!
Thank you to the Department of Education and Early Learning (DEEL) who has provided free registrations for all of City of Seattle DEEL staff and DEEL's early learning partners in the Seattle Preschool Program (SPP), the SPP Pathway Program, and the Step Ahead Program for each event this year!


Many thanks to the Bertschi School whose generous support made this series possible: