Hilltop's Big Kids Summer Program
Sign ups for Big Kids Summer are now open!  We have two, four week long sessions.  Each child will have STEM, art, cooking, and outdoor activities in each session!  The two sessions instead of weekly sign ups are our COVID response to our summer program.
What better way for your child to jump into summer than with a camp that offers the opportunity to explore the outdoors, visit various sites around the city, and then incorporate those experiences into in-depth projects constructed with friends?
Our summer camp offers an environment of child-centered, emergent curriculum practices, inspired by the Reggio Emilia tradition. Big Kids have the opportunity to explore the outdoors and local neighborhoods on field trips. On site, Big Kids also enjoy our two art studios, participate in in-depth projects focused on their interests, and develop lasting friendships. Our camp is led by experienced educators who mentor, guide, and inspire in low teacher to child ratios of 1 to 9.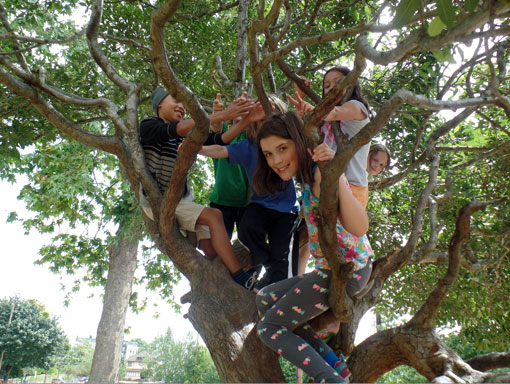 We offer a flexible way to sign up for our camp in 1 week sessions.  We have found that children's experiences are greatly enhanced by developing and deepening relationships with their friends and teachers over a period of time, and encourage you to contemplate consecutive weeks at Hilltop.
Stories from the classroom: Leadership
This week we thought about ways that we see the Big Kids working together and showing their leadership skills. This is an area that many kids are great at, and we treasure the ability to work with them to sharpen their skills. We spent some time hearing from them about what makes a good leader and what they contribute to the group.
Leadership is more than just "being in charge". What are some of the ways that you talk about leadership at home? How do you bring up leadership/compassion/values at home? This age range is a time for social growth and it is a time that leadership and friendships build. Are there ways that you are able to blend friendships and leadership conversations with your children?
Some of the ways that we work with the Big Kids and leadership is to have them choose what they are doing. If they do not know what to do, we ask them what they might want to be doing. This is a great way to help them work on confidence and develop their thoughts. Another piece to leadership to consider are the roles that everyone plays. A kid that is learning how to be a member of a team is also learning leadership skills. One child told me that: "They're really good at telling you what to do." I asked him if that was all a leader did. He replied with, "They're in charge of your safety and stuff." Another child told me that a leader is "nice and they are friendly. They make me have peace within." There are just a few thoughts from the kids that I spoke with about what a leader is/what a leader does. We believe there are many pieces to being a leader. What do you think your child might say?