Hilltop's Elementary Age Program
Big Kids Program
Hilltop's unique and innovative Big Kids Program is for children in kindergarten to fifth grade (ages five-eleven). Big Kids has low child to teacher ratios and experienced educators working in the classroom. In addition, there is individualized emergent curriculum that responds to the interests, passions, and areas of growth of our Big Kids. Through an intentional focus on social and emotional skill development, children build a strong community with each other that often has a family-like feel to it, in part because of the mixed ages. Big Kids are asked to be leaders, whether in small ways by checking in with their friends to make decisions about what the group wants to do or in larger ways by initiating a long-term project that may involve many members of the community.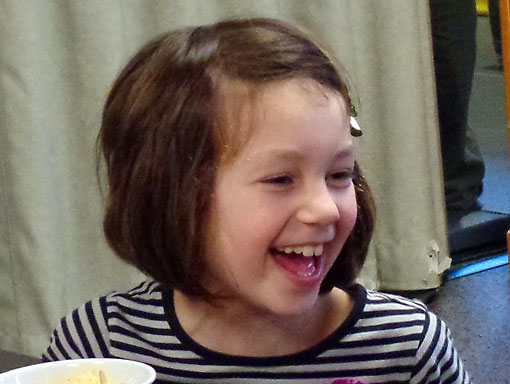 After School Program
Hilltop offers an after school program for students in kindergarten to third grade (five to nine years old). The classroom is open from 2:15pm to 6:15pm Monday-Friday and on most Seattle Public School closure days from 8:00am to 6:15pm.
Summer Camp
Hilltop also offers week-long day camps during the summer for children currently enrolled in elementary school. Our camps focus on exploring the local Seattle neighborhoods, utilizing Hilltop's creative art studios and working on in-depth projects. Registration for Hilltop's summer camp opens in early spring.
Stories from the classroom: Social negotiation
Over the past few weeks the teachers have noticed a new schema has developed within the games this group plays in the classroom.  They now usually have a boss, a person who makes many of the decisions for the game.  In some ways this figure has been helpful – they help solve disagreements between players and help the game move forward.  There have also been some downsides – sometimes the boss is focused on control instead of leadership and often the same kids are the boss day after day.
Wanting to give the group time to reflect on this structure and to brainstorm ideas for future games, the teachers gathered a list of questions for them to think and talk about. When presented with these questions the kids had a lot to say.  First we took time to draw or write alone and many filled multiple pages with pictures and words with their responses.  Below is a compilation of their responses.
What are some other names for a boss?
"Leader, judge, teacher, parent, president, king or queen.  They are all in charge of something."
"Their name could be anything."
What does a "good" boss do?
"They help others, keep things organized, and don't yell.  They talk it out if we have a different idea.  They try to put all of the ideas together."
"They're not bossy, not jealous, not hurting other people."
What does a "bad" boss do?
"Yell or try to control others."
"The boss says you do that, you do this."
What would happen if we didn't have a boss?
"If we didn't have a boss then the people would start to get bossy then things would get busy and crazy."
"If it did get out of control then everyone would be like, 'I don't want to do this. Wah, wah.'"
"We'll get out of control."
What could we try when we play again?
"Maybe the teacher could pick the boss or the teacher could be the boss?"
"Or maybe pick from a hat?"
"I don't want a boss but I do want a judge.  If we did have a boss it would be bad.  Bosses are a little more bossy than judges."
I found the group's responses interesting and thought-provoking.  Even though a boss has been a consistent figure in their games, many of the kids seemed to be leaning away from having one in the future. I wonder if they're getting frustrated by the role many of the bosses are taking and wanting a new system.