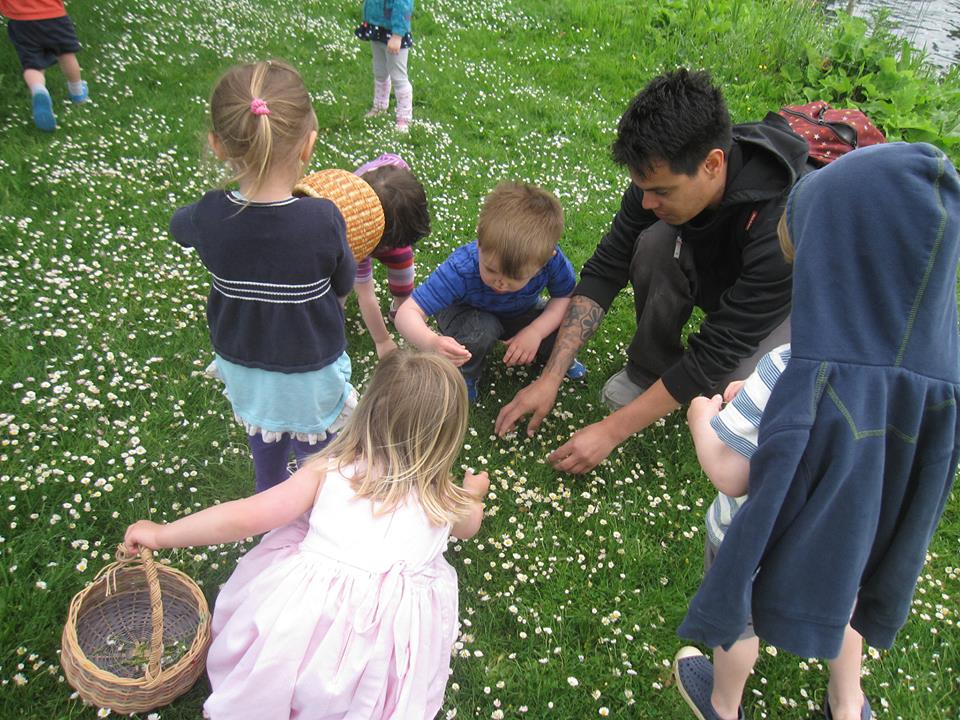 Employment Opportunities – We are hiring!
Hilltop Children's Center is an internationally recognized center of early learning. Hilltop has been providing and promoting child-centered early education for children aged 2 to 12 for over 40 years! Drawing inspiration from the schools of Reggio Emilia, Italy, Hilltop's faculty engages daily in rigorous reflective practice – collaboratively designing curriculum and environment around the emerging interests and curiosities of children.

Hilltop is first and foremost, a center of inquiry – for children, families and faculty. Our educators are early learning professionals dedicated to celebrating the wonders of childhood alongside children, while also deepening their practice with children through regular reflection and study. As a center, we are committed to our vision of Hilltop as a place where:
• Children are valued for their ability to do meaningful work, their wonder and curiosity, their perspectives, and ability to play
• Families are valued for their bonds and traditions, their ability to play, their commitment to work, home and community, and their dreams for their  children
• Faculty are valued for their vision, their delight in children, their skill and knowledge, their commitment to families
Hilltop is an equal opportunity employer, pursuing diversity and valuing what diversity brings to the workplace. Applicants of color, men, LGBTQ+, and diverse backgrounds and experiences are encouraged to apply
Substitute Early Childhood Educator (Fremont/Queen Anne)
Join us in building on the wonders of childhood.
HOW YOU FIT IN:
We are seeking on-call substitute educators who are passionate, creative, intentional, and reflective in their work with children.  We seek substitute teachers who value and promote children's play; are curious about child perspective; understand child guidance in a development context; are alert to the learning process of each child; model anti‐ bias practices and cultural sensitivity; are able to work in collaboration with other teachers; are flexible with the changing needs of the schedule and comfortable with moving from classroom to classroom; have the ability to take initiative; and are diligent about health and safety. Potential job growth and advancement opportunities may be available. Note: Substitute employees are employed on an as needed, on-call, day-to-day basis and are not guaranteed a minimum number of hours per week.
Job Summary
Responsible for supporting teachers in facilitating child-centered, Reggio Emilia-inspired curriculum which encourages long stretches of open play
Assist teachers with implementation of the daily program, and conducting activities
Supervise classroom; stay alert to developing situations and needs of the children
Communicate with teachers and administrators
Assist with lunch & snack periods, clean-up, helping maintain the classroom environment
Engage with children in a non-directive way (reading, facilitating play, and helping children to work out disagreements among themselves….)
Guiding and encouraging social interactions and exploration, rather simply entertaining children
Greet parents and share stories of their child's day
MINIMUM QUALIFICATIONS:
Candidates should have at least 1 year experience in an educational setting, preferably in Early Childhood Education, or equivalent.
Reliable & punctual, with sense of humor, flexible, and sociable.
A disposition toward children that is respectful & reflective
HOW TO APPLY
Please email Nick Schmidt (nick.schmidt@hilltopcc.org) with a job-specific cover letter and resume outlining your experience and education. This position requires successful background check and reference checks. Positions will remain open until filled.  Hilltop is an equal opportunity employer, pursuing diversity and valuing what diversity brings to the workplace. Teachers of color, LGBT, men and others are encouraged to apply.
COMPENSATION
Salary starting range is $14.00 hourly (DOE/E) with annual raise consideration.