Hilltop is truly an enriching and inspiring place...
"Communication with families is a priority. Creative play is encouraged. Teachers are caring and thoughtful. I can't say enough about this wonderful school."
Extraordinary Teachers
"We've been a part of the Hilltop family for the past 5 years – with our two daughters spending time in Raindrop, Rainbow, Sunlight and the Big Kids summer program. It really is a wonderful feeling when your child wakes up "so ready to go to school" every morning and "so not ready to go home" at pickup time in the afternoon. The social growth and friendships our girls have made while at Hilltop are truly remarkable. Plus, we've made some great friendships too. Extraordinary teachers. Extraordinary families. Hilltop is and will always be a very special place to us!"
The Berger Family
Puts the best ideals into practice...
"Our third kid will finish Hilltop at the end of next year.  Hilltop has been an extension of the best in who we want to be as parents, as a family, and as community members.  Hilltop's learning philosophy and way in which it teaches kids to interact with others and the world puts the best ideals into practice.  Hilltop's teachers care about our kids like they were their own and they help them to be who they uniquely are as individuals and learn through their own interests, while forming respectful and meaningful relationships and teams with others in their classes.  Hilltop is a special place that we have been fortunate enough to have our kids experience."
The Allen Family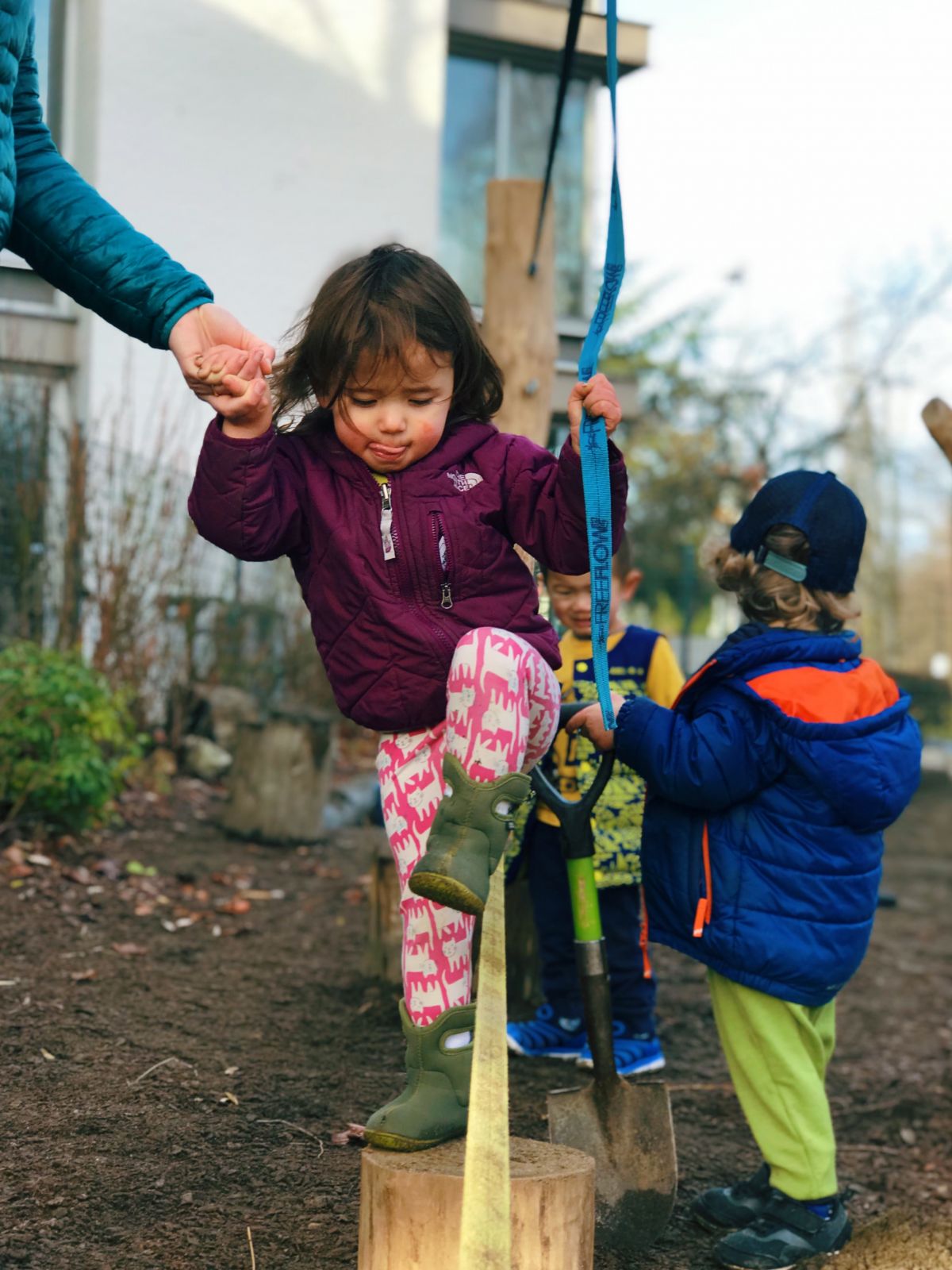 Early Childhood Education Professionals
It is an honor to be in a place that cares for...
"It is an honor to be in a place that cares for children, teaching, and learning so deeply. The mindfulness and intention you bring to your work at each level, each moment, is truly something to behold."
Faculty passion and drive is outstanding.
"Your facility is beautiful and the passion and drive of the faculty and students is outstanding!"
A testament to shared values and leadership
"Your program and collective work are a testament to shared values and leadership- a place where children, families, and teachers are respected and challenged to their highest potentials. Wow! Your environments, documentation, and interactions show a total integrity to the ideas of community, inquiry, hopefulness, joy, and beauty! I am inspired. You surely know the difference you are making in the lives of the children and families in your program; please also know the difference you are making far beyond as we take out learning back to our own communities."
Inspiring Early Childhood Education
"Thank you for all you have done for years to lead and inspire the Early Childhood Education field."