Becky (she/her)
I am a proud member of the Sunlight Room community. I was born and raised a Wisconsinite, but have come to call Seattle my home since 2012. I embarked on my teaching journey over a decade ago, when I discovered a growing passion for early childhood education and the Reggio Emilia approach. I am so grateful to be a part of Hilltop because of how deeply committed the staff is to supporting all children & families, to personal & professional growth, and to anti-bias education & advocacy in early childhood. This place really does change your life. Outside of the classroom you might find me on the hiking trail, riding my bike, immersed in a good book or a knitting project, or learning how to cook a new dish!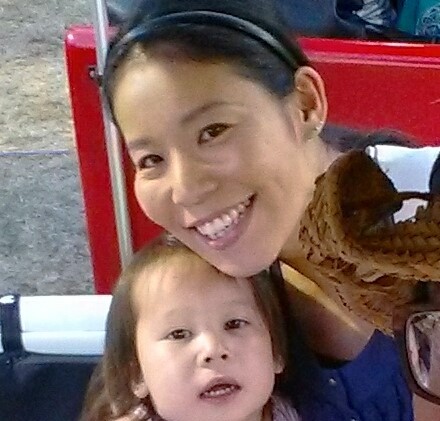 Naoko (she/her)
I was born and raised in Japan and moved to the United States in 2003 to experience a different culture. My original plan was to stay here for 6 months. Obviously 6 months wasn't long enough so I extended for another 6 months. 12 months soon became over a decade and Seattle became my American hometown, and I've been living here ever since. I finished my education in Tokyo in 2001 to receive a Bachelors degree in Linguistics and a teaching certificate. I've been teaching for more than 15 years for a variety of ages, from young children to adults, in all kinds of different classroom settings, both in Japan and the United States. My journey of working in the early childhood field started in 2008 when I received a position at an international preschool in Seattle. Since then I've been enjoying learning with the learners and discovering new things through young children's eyes. Outside of the classroom, I enjoy spending time in the backyard with my family, or planning our next world trip "someday".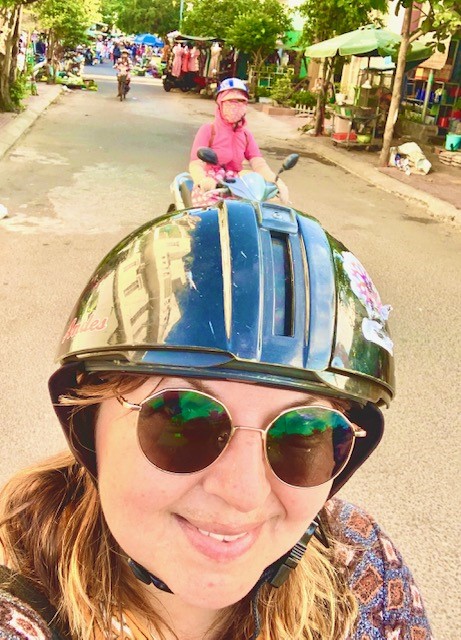 Evie (she/her and they/them)
I didn't always know that I would love teaching as much as I do. In my early 20s, I decided to step away from working with kids, to see if there was anything else out there for me. 15 years later, I decided to give it another try and came to Hilltop. I've been here for about 7 years now. Woah! I began teaching as the On-Site Sub back in 2013 (when Hilltop only had one). Then, after filling in for a few months in the River Room, I moved on to become a Beach/Big Kids teacher, where I stayed for a few years. Teaching in the Beach/Big kids room, provided me with the opportunity to work with the entire range of ages that we teach at Hilltop, and I found that I especially enjoyed working with 3-5 year olds. So, when a spot opened up, I decided to apply to the Sunlight room, not only to work with that specific age group, but to settle in to a full day classroom setting. It was a new adventure, with an entirely new team/new classroom (Becky moved from Mountain and Naoko was brand new to Hilltop). I have enjoyed working with Becky and Naoko so much and truly appreciate who they have become in my life through the ups and downs, the joys and challenges of the last 4 years. I think we make a pretty great team and I hope none of us go anywhere anytime soon. I immensely enjoy getting to know each and every kid who grows with us in the Sunlight room and it is a beautiful yet emotional thing to see them off to brave the big unknowns of the wide world of kindergarten. Teaching is one of my favorite forms of therapy. 2 years ago, after my Dad passed away, I decided that it's time to start traveling the world. That's not easy to do comfortably on a teacher's wage, so I moved all of my possessions into a storage unit and offered myself up as a house/pet sitter full-time, in exchange for room/board, to avoid paying rent and all that goes with it. I became what I like to call an Urban Nomad; never in one place for too long (besides work). So far my travels have been mainly to SE Asia (Vietnam, Philippines), but I'm always looking for ideas of where I want to travel to next. The world is my cornucopia. Outside of Hilltop and hanging out with other peoples' pets and traveling the world, I enjoy outdoor adventures, reading/writing, swimming, riding my bike, making art and delicious food (lately my favorite thing to make at home is pho. Pretty much every other day). I also enjoy having game nights with friends, seeing live music shows, binging favorite tv shows and searching for the most delicious citrusy or hazy IPA, or the smoothest Rosé. If I'm not doing those things, I'm probably in a sensory deprivation tank.