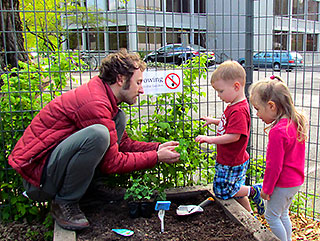 Mischa
Support Educator and Facilities
Red-Shafted Northern Flicker woodpeckers have been roosting near my corner of Wallingford, and though I can hear them most days, I only recently spotted one. In these glimpses, between trees and in puddles, I'm eager to catch moments of natural beauty in my day. These moments are what I strive to share with children: helping them explore their everyday environments and relationships, and encouraging them to tune in to the world around them.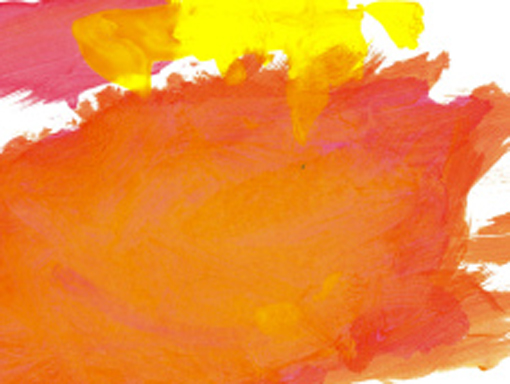 Jill L
Spanish Teacher
I have a B.S. in Elementary Education and Special Education from Northern Arizona University and began working in the field of Early Childhood Education in Boston in 2002. I joined the Hilltop teaching staff in 2006 and became the Spanish teacher in 2013. Among other things, I enjoy sharing with children the art of building with Kapla Blocks.
Lauren
On-site Substitute
Hi everyone! My name is Lauren and I am the On-site Substitute here at Hilltop! My history with Hilltop truly began when I was 4 years old as a former Hilltop student. I have been happy to return as a sub and as a part of the Big Kids Summer Program! In my role I work in the classrooms with the teachers and children and in the kitchen. Outside of Hilltop you can find me with my friends and family enjoying Seattle. I love cooking and animals you might often find me walking my dog around Queen Anne. I hope to give your children the same amazing experience I had growing up in this community. I love working with them and learning from them. Their minds are open and their ideas are remarkable!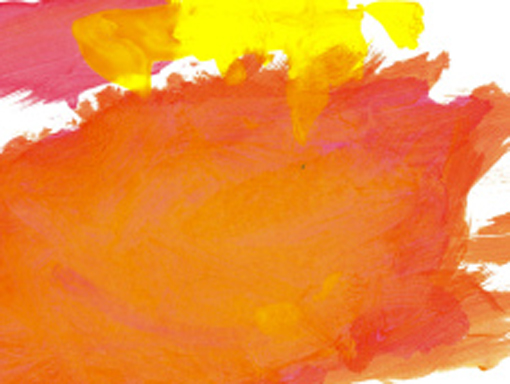 Caitlyn
On-site Substitute
After a brief stint of subbing in 2013, Caitlin is thrilled to be back at Hilltop full time. She got her start in early childhood education working for Americorp's Jumpstart program while majoring in linguistics and Japanese at University of Rochester. After graduating, she taught English to children of all ages in Himeji, Japan for two years before moving to Seattle, where she has since worked at several preschools and fell in love with her soon-to-be husband. She doesn't understand the meaning of spare time, but instead writes and edits for a number of online outlets such as The Daily Dot and Anime Feminist and tries to spend some of every day eating good food and going outside.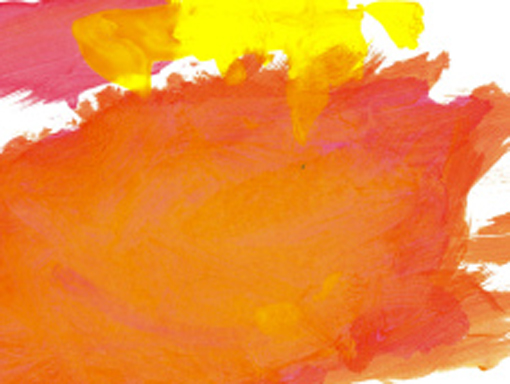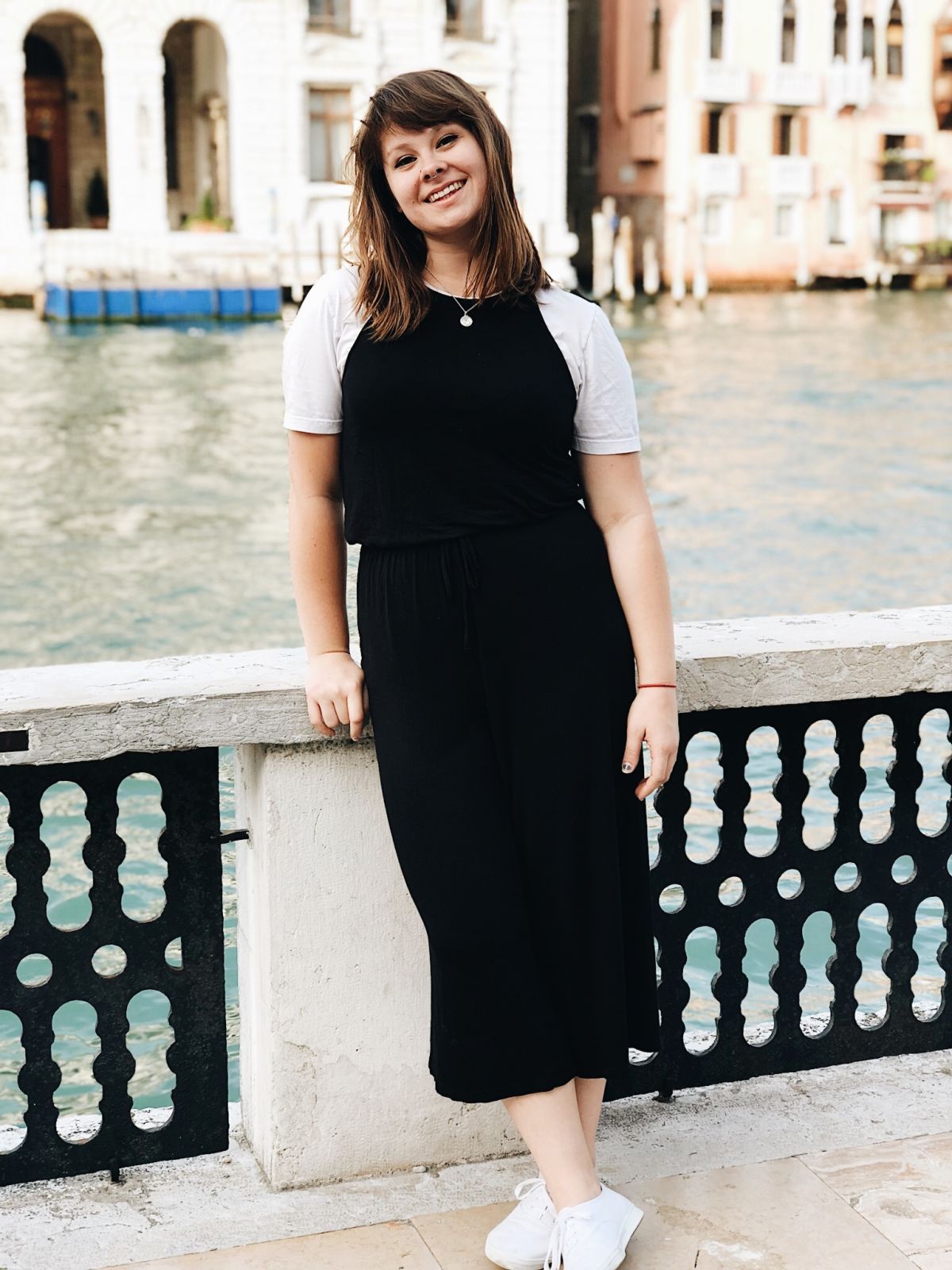 Lindsay
On-site Substitute
I grew up in Los Angeles, moved up to Seattle about six years ago, and graduated from Seattle Pacific University in 2017. When I'm not eating banh mis from Curbside (I can't wait to be working across the street, might I add), I enjoy studying art, playing bass, eating vegan food, and doing the daily crossword religiously. I'm so excited to begin a new chapter within the Hilltop community – I look forward to learning in an early childhood development environment, and growing in my understanding of the beautiful minds of the Hilltop kids!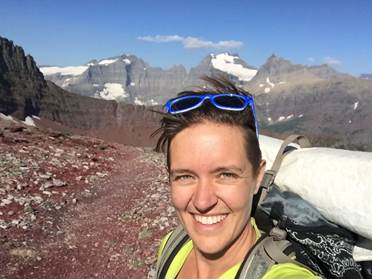 Nico
On-site Substitute
Nico (they/them) is a backpacking, bike riding, ecstatic dancing adventurer. They moved to Seattle in 2012, but they're originally from Wisconsin. Nico has spent most of the past decade working with families around the city as a nanny and a postpartum doula, and is pursuing a goal of becoming a pediatric occupational therapist. They currently work part-time at an OT clinic that uses play therapy to help children build their capacity for shared attention, emotional regulation, and resiliency. Nico is passionate about encouraging children to become active, curious, confident explorers. In their free time, Nico loves writing, dancing, talking about gender, and feeling very small on top of very big mountains."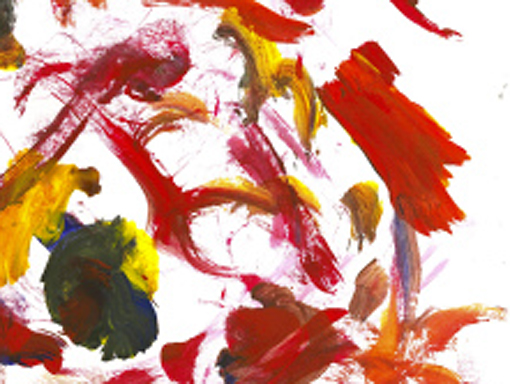 Drew
Office Assistant
My name is Drew Cortez (He/They). I was born and raised in Los Angeles County, CA. I started my undergrad at Fullerton College and decided to transfer to Seattle Pacific University after my freshman year. I recently completed my undergrad with a degree in Sociology and another in Cultural Studies. I work part-time at Salt & Straw in Ballard, so if you're ever in the mood for ice cream at a discounted price, feel free to say hey! I love music, so in my free time I like to take dance classes with my friends.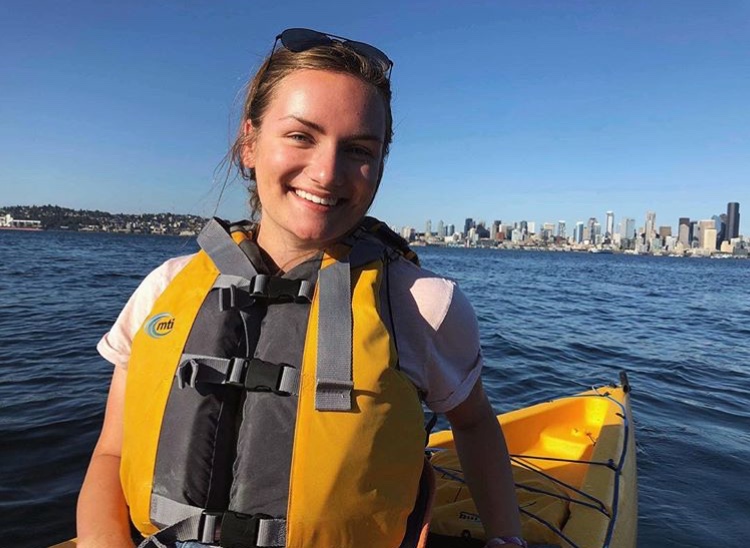 Margo
Office Assistant
Hi! My name is Margo and I joined the Hilltop team on April 2019. I'm currently a junior at Seattle Pacific University and majoring In Food and Nutrition. After graduating from SPU, I hope to pursue a career in pediatric Nursing. When I'm not helping out in the office or classrooms, I enjoy being outdoors, eating good food and being in the company of friends and family!