Chelsea (she/her)
I was born and raised in Shoreline but spent my 20s in Fort Collins, Colorado. I've been at Hilltop since December 2014 and I have learned so much already from Jacob, Shalla and the River Room children. After a lifetime of babysitting, camp counseling, and nannying, I officially took up Early Childhood Education in 2010. I was very lucky to get a lot of exposure to the Reggio Emilia approach early on in my career and have continually sought out opportunities to revel in emergent curriculum and the community building between children, families, teachers, and the classroom.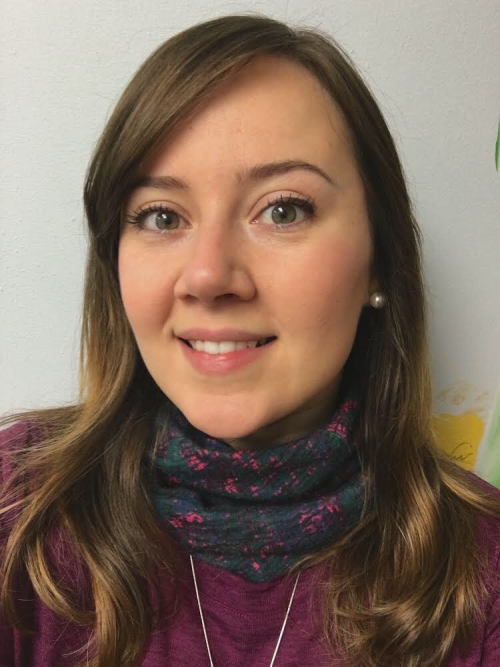 Paty (she/her)
I was born and raised in Brazil and moved to the United States 6 years ago to enjoy a sabbatical year in a different culture. My intent was to return to Brazil but after deeply connecting with fascinating people and experiencing different places I decided to call Seattle my new home. I finished my Bachelors degree in Education in Brazil in 2010 and I have been working with young children for over 12 years now. Most of my family members, including my parents, are educators and for long as I can remember I've been fascinated with the field of Education. One of my favorite memories growing up was when I was approximately 5 years old.  My mom would take me to her school where I spent hours wandering around by myself, visiting elementary classrooms while listening to things I could not yet understand. I loved to hang out in the teacher lounge and listen to their stories, I also often received treats from the educators and kitchen staff despite my mom saying no. I learned very early how special creating relationships are in a child's life and since then I've been relating what I learned with my daily practice with children.
Michele (she/her)
As an Ohio farm girl turned urban teacher, I spends most of my time navigating the turmoil that comes with having two adult children, and raising a preschooler. I attended Ohio University, where I earned a B.S. in Elementary Education and have been a teacher at Hilltop since 2006. I previously taught kindergarten in Seattle Public Schools for many years. At Hilltop, I bring my Appalachian roots to the River room by sharing songs and stories and my strange regional dialect. When not teaching I run, garden and spend time with my high school sweetheart. I greatly appreciate when people remember to spell my name with only one "L".