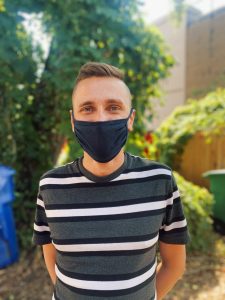 Joel (he/him)
My name is Joel and I've been a part of this incredible school community for over ten years. I started at Hilltop as an intern, finishing up my bachelor's degree in Children, Youth, and Family Studies. I was immediately impressed by Hilltop's approach to teaching, curriculum, and interactions with children and families. When my internship came to an end, I jumped at the opportunity to shift into a full teaching role. Since then, I've done a lot of growing – getting married to my husband, completing a master's degree in Human Development, helping to launch Hilltop Educator Institute, and more recently, spending several months exploring Barcelona, Catalunya, and the surrounding region. Hilltop is a place that's all about growth – for kids, parents, AND Teachers. One of the things I most enjoy about working in the school-age program is the opportunity to build trusting and collaborative relationships with the kids, where both kids and educators feel they have a voice and an ability to contribute to what happens in their classroom. It's amazing what children and teachers can create together! I can't wait to get to know you and your family.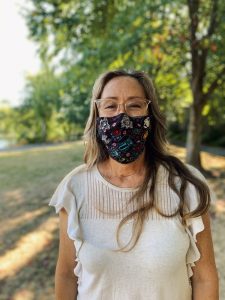 Wyly (she/her)
Hello!  I am Wyly and I am thrilled for this opportunity to join you, the educators, administrators and families, as a newbie educator at Hilltop. I have done observations and continuing education at Hilltop over the years and know what an exceptional place of learning and community it is. 
A little about me – I was the kid who always wanted to play School and wanted to be the teacher. I bought my first car with babysitting money, was a professional nanny at one point and have served as a professional teacher/teaching artist for over 20 years. For the last eight years I've been a preschool co-op teacher and a teaching artist in our arts community since 2014. I have a BA in English from the University of Texas at Austin and a Certificate in Fibers from the University of Washington. When not teaching, you can find me playing outside with my family and friends or in my basement home studio creating costuming and other elements for large, performance-based installations.