Joel
I manage Hilltop's professional development Institute, including coordinating professional visits, trainings, coaching, and other opportunities for collaboration between Hilltop educators and the larger early learning community.
I came to Hilltop in the Spring of 2010 as an intern in the Beach Room.  Shortly thereafter, I also began work in the Big Kids program.  In the fall of 2014, I shifted out of the classroom and into a new role as the business manager of Hilltop's professional development Institute.  In my time at Hilltop, I have learned much from its very unique environment, educational philosophy, approach to working with children, and, of course, community.  And in my role with Hilltop's Institute, I am honored to have the opportunity to build systems for sharing that learning with the larger early learning community. I have a B.A. in Children, Youth & Family Studies and am working on my M.A. in Human Development from Pacific Oaks College.
Layla
After majoring in French and minoring in Teaching English to Speakers of Other Languages at Western Washington University in 2009, and after less than a year of working with preschoolers at a French immersion P-8 school, I decided to study Early Childhood Education at North Seattle Community College, completing the AAS program in Fall 2014. I've rarely not been in school, or otherwise intentionally learning new things. Other things I regularly practice are: biking, cooking, gardening, reading sci-fi/fantasy and ECE non-fiction, playing puzzle solving video games, and traveling the world with my sweetheart. I'm also somewhat lackadaisically teaching myself to code (via a small stint with R, then Ruby, Python, Javascript, a glancing blow from SQL, and more recently, some C) with the assistance of my housemates, Joe (my sweetheart), Eric (Joe's childhood best friend), and Mike (Joe's older brother).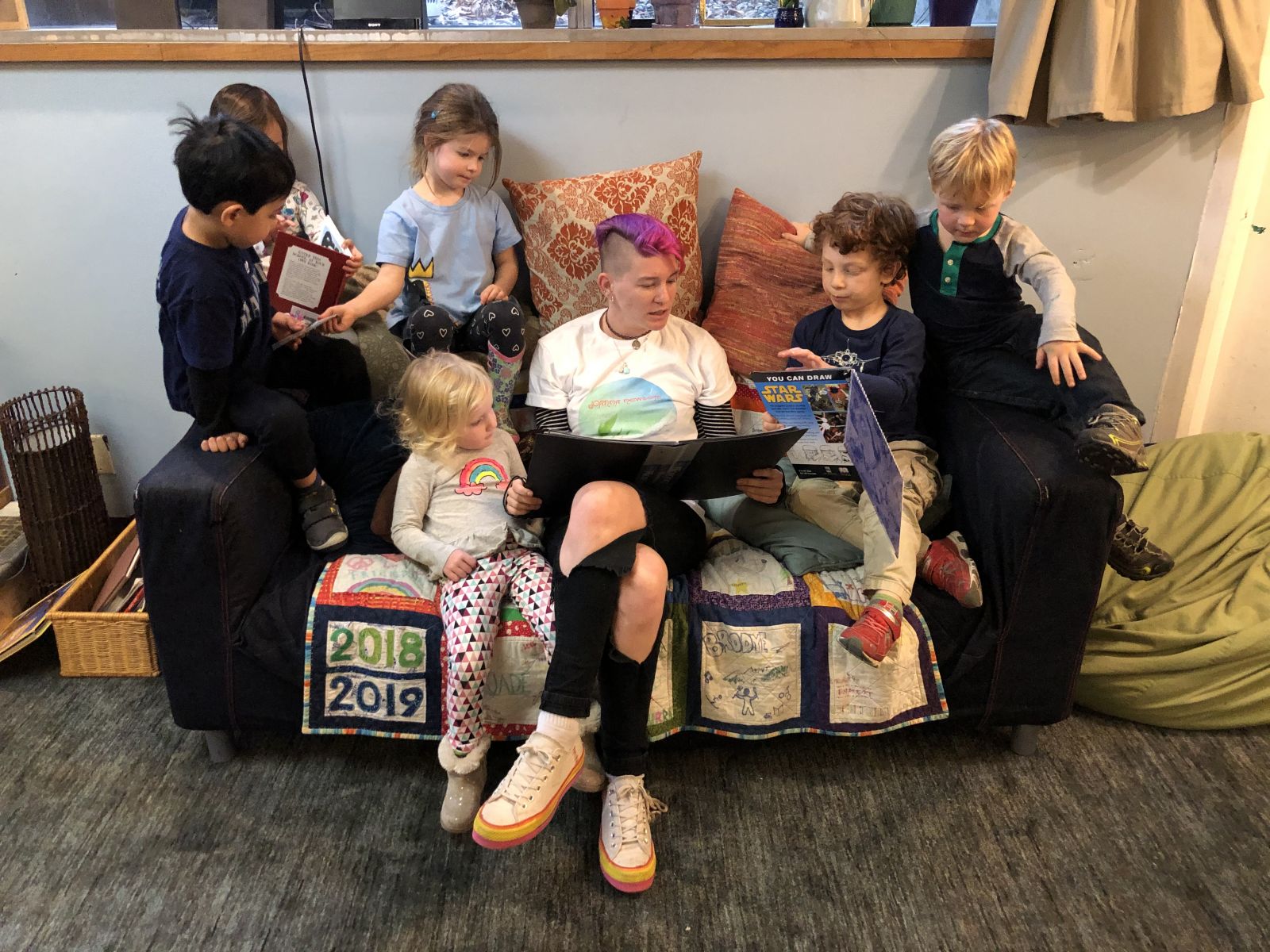 Macie
Hello! My name is Macie, I grew up in Northern California but moved up to Seattle about 7 years ago for college where I studied Educational Ministry and Reconciliation Studies at SPU. Throughout my life I have always loved working with and learning from kids of all ages. Since working at Hilltop I've felt my passion for children's curiosity and wonder come alive as I get to play, observe, reflect, and imagine with educators and kids alike. I believe children have so much wisdom and insight to offer each of us and I try to bring this attitude to every kid I encounter. When I am not at Hilltop you will find me painting, listening to music, or hosting a weekly podcast that celebrates curiosity.