Welcome to the Hilltop Community!
Welcome to Hilltop Children's Center, a high quality preschool, afterschool program, and professional development institute of early learning and inquiry serving the Seattle community since 1971. Together, we are working with the next generation of inventors, leaders, thinkers, artists, and social activists.
Tired of running your child to 10 different camps all summer? Hilltop's Summer Camp includes swimming, climbing, art, outdoor adventures, reading, and more, all in one! And, it's lead by educators, who will support your child to make friends, grow as leaders, and think more deeply about the world!
Open from 8am-6:15pm Monday-Friday and conveniently located near the Fremont Bridge, Hilltop's Summer Camp is for children in kindergarten through 4th grade. Registration starts February 1st!
Hilltop's Statement on Commitment to Equity and Social Justice from the Hilltop Board of Directors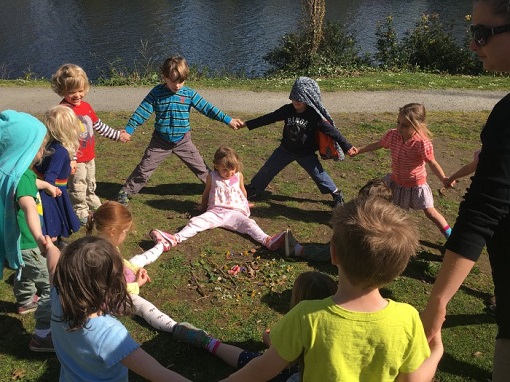 We, as Hilltop's Board of Directors, are taking stock of what has transpired this year on the national level and how to keep moving forward as an organization. This message is for our community – parents, educators, partners – both within Hilltop and throughout the wider early learning community.
read more
Non-Discrimination Policy: We recognize, value, and promote diversity. Hilltop Children's Center will not discriminate based on race, color, national origin, gender, age, marital or military status, sexual orientation, gender identity, religion, disability, political ideology, genetic information or any other basis protected by federal, state, or local law. Hilltop Children's Center acknowledges and protects the rights of children, families, and staff to their own culture and to the customs, beliefs, and practices that comprise that culture.
If you have any questions, please call our office: 206-283-3100